Battery maker LG Chem Power Inc. plans to offer a new cell chemistry that could serve as the foundation for an affordable electric car with a 200-mile driving range by 2017. The company, which currently makes lithium-ion batteries for Chevy, Ford, Hyundai, and Renault, said the next-generation technology would boost energy while reducing cost. "We can't give numbers yet, but we're making significant improvements in terms of cost, size, and weight of the pack," Prabhakar Patil, CEO of LG Chem, tells Design News. "The improvements are non-trivial."
The new lithium-ion cells will be based on a nickel manganese cobalt oxide (NMC) chemistry, Patil said. That's a departure for LG Chem, which had notably used a manganese spinel chemistry on the well-known Chevy Volt battery.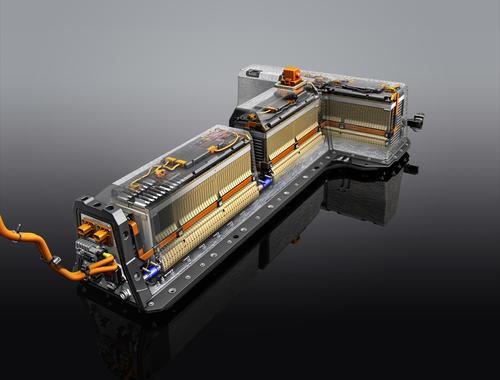 Patil points out that an electric vehicle's range is based on many factors, including the energy of the battery and the efficiency of the vehicle, but he adds that the new technology could make it possible to build a 200-mile car in which the battery represented "an affordable fraction" of the overall cost of the vehicle.
"We know we can't simply double the cost of a 100-mile pack," he tells us. "There has to be a significant improvement in terms of dollars-per-kilowatt-hour, as well as in the size and weight of the pack."
Up to now, automakers have failed to offer an affordable 200-mile electric car. Tesla Motors luxury Model S sedan offers more than 200 miles, but uses a costly 85-kWh battery. Nissan's Leaf and Ford's Focus EV are both more affordable, but offer less than 100 miles of range.
Experts say high specific energy is the key to offering more range. According to the so-called "Sadoway Rule," named for noted MIT material scientist Donald Sadoway, a battery needs approximately 1 Wh/kg to go one mile, assuming it accounts for about 30% of the vehicle's overall mass. If that's correct, LG Chem's new chemistry would have to provide 200 Wh/kg to drive 200 miles.
The higher internal energy of the new chemistry will make it necessary for the battery to employ direct liquid cooling (as does the Volt), indirect liquid cooling, or air cooling, Patil says. He adds that the battery configuration and available space in the vehicle would determine which type of system is needed.
"As cell technology evolves, it is reducing the cooling requirements compared to earlier-generation cells," he tells us. "But we are not yet at a point where we can eliminate an active cooling system."
LG Chem is not saying whether any automakers are testing the new battery or planning to add it to future vehicles. He noted only that the new battery chemistry "would support vehicle timing of the 2017 calendar year."
LG Chem's battery announcement has struck a chord with the media because General Motors hinted last year that it has a goal of building a $30,000, 200-mile electric car. GM, however, has provided no timetable for such a project and has repeatedly declined to comment on any future programs it may have with LG Chem.
"We always stretch our teams to provide customers with the most range and value when it comes to electric vehicles," a GM spokesman tells Design News. "But we can't go into any specifics."
Related posts: