America's crumbling infrastructure is causing an enormous and growing burden to our society. According to the American Society of Civil Engineers (ASCE), trillions of dollars are required to bring our highway infrastructure back to acceptable conditions. Also, water utilities are losing up to 30% of their water resources due to leaks caused by aging pipelines.
Repairing and revitalizing our nation's infrastructure demands a fundamental shift away from a "management by crisis" approach to a more comprehensive and farsighted strategy that combines high-performance materials that extend the life of current infrastructure along with intelligent decision making from data sources such as nondestructive evaluations for stress and deterioration, enhanced service-life predictive modeling, and real-time traffic flow data.
Because most of our nation's infrastructure is located in hard-to-access areas with no access to AC power, "smart" sensors that provide crucial data are being powered mainly by primary lithium batteries designed to deliver decades of maintenance-free performance in extreme environmental conditions.
Lithium delivers proven longevity
Lithium, the lightest non-gaseous metal, is ideal for remote wireless applications because it offers the highest specific energy (energy per unit weight) and energy density (energy per unit volume) of any chemistry. Lithium batteries are also non-aqueous, enabling certain cells to offer an extended temperature range of –55°C to 125°C.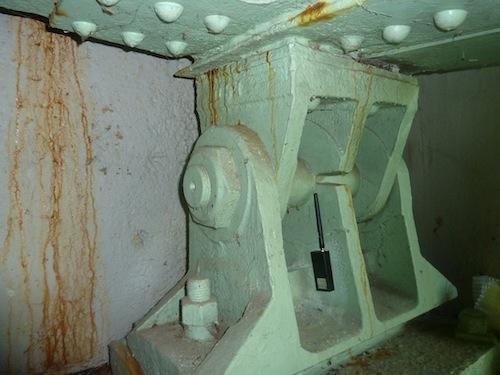 Though many lithium chemistries are available, only bobbin-type lithium thionyl chloride (LiSOCL2) batteries can offer 40-year service life, due to its high potential and extremely low self-discharge. Bobbin-type LiSOCL2 batteries were first deployed back in the 1980s to power meter transmitter units for water utilities. Many of these pioneering RFID devices were still operational after 28-plus years in the field. Such incredibly long-life is not a certainty. Inferior-made bobbin-type LiSOCL2 batteries can exhibit annual self-discharge rates two to three times higher than leading brands, resulting in shorter battery life expectancy.
Several variations of the LiSOCL2 battery have been developed, providing a range of power management solutions to meet application-specific requirements. Here are some examples.
High-pulse application
Water utilities are deploying advanced AMR/AMI meter reading devices to identify leaks, track customer usage and billing, and allow for remote shutoff and reactivation. These devices operate in a standby mode that draws nominal power, periodically demanding high pulses for data retrieval and transmission.
When high pulses are required, a standard bobbin-type LiSOCL2 battery can experience transient minimum voltage during initial battery discharge due to its low-rate design. To address this issue, the PulsesPlus battery was developed. It combines a standard bobbin-type LiSOCl2 battery with a patented Hybrid Layer Capacitor (HLC). The battery and HLC work in parallel, with the battery supplying long-term low-current power while the HLC supplies pulses up to 15A, thus eliminating the voltage drop that normally occurs when a pulsed load is initially drawn without the balancing and current leakage problems associated with supercapacitors.
LiSOCL2 batteries have also been modified to deliver moderate pulses without the use of an HLC, virtually eliminating initial voltage drop, as well as voltage drop under pulse (or transient minimum voltage level). These batteries operate very efficiently, which can extend their operating life up to 15% in extremely hot or cold temperatures.