Product delivery is a competitive advantage for market leaders and disruptors. In these organizations, the product garners substantial executive attention, highlighting the strategic role that products hold in organizations. It's cross-functional, spanning executive management, sales, marketing, service, support, and operations in addition to the traditional product management, development, QA, and release management functions.
The advent of modern product delivery
We're now looking at a paradigm shift in the approach to the product development cycle that's fully collaborative, with live data shared and accessible to all teams at all times, crossing time zones and geographic boundaries. The software used here is the key differentiator and an enabler. There's an old way and a new way. We call this transformation, this new way, Modern Product Delivery.
The old way focused on the work itself; this is a project-centric mentality. Projects have timelines and an end. Successful product delivery requires you to implement a product-centric mentality focused on the outcome -- the deliverable of your value. We also frame this as a victim/victor perspective. If you see your company as a victim of disruption or change, you won't succeed. Our customers in traditional industries saw disruption, not as a threat, but as an opportunity. They embrace change, rather than managing it. Modern workforces collaborate, communicate across departments and teams, understand customer needs, and work together through the entire process.
The old way of sharing documents via email attachments and having meetings to discuss decisions doesn't work when you need to move quickly. Decision making must occur in real-time, and everyone impacted by that decision or change needs to find out about it immediately, regardless of their location.
Here's a summary of the old way versus the new way of product development.

We need to redefine product delivery if we want to stay relevant and innovative and remain profitable. We must change the way we work, find ways to be faster, and manage complexity, so we can innovate and better understand customers. The good news is that there are things that product design teams can focus on and start doing right now to help their processes evolve.
First, we must define the why, which is the core of development, including define, build, and test. In addition to defining all the features and functions, take time to understand, define, and share the why. Why do customers need this feature? What problem does it solve for them? Most importantly, define the business outcomes that we are hoping to achieve. Teams need to be integrated and aligned, sharing data among different tools, which need to integrate and have bi-directional flow, so all the data is up to date, accurate, and available to everyone.
In addition to defining all the features and functions, take time to understand, define, and share the why within your organization. Share why you prioritized this project over others.
Team members want to understand why and feel more connected to the outcomes and bigger picture. When they understand, they get excited, usually resulting in more discretionary effort. When people are invested and committed, they're less likely to give up. Give your team context to make better decisions with less churn. Sure, you'll always have missing information and numerous questions, but if your product team understands the why and the outcomes you've identified, they'll make better decisions when they need to fill in the gaps. Defining the why makes you faster.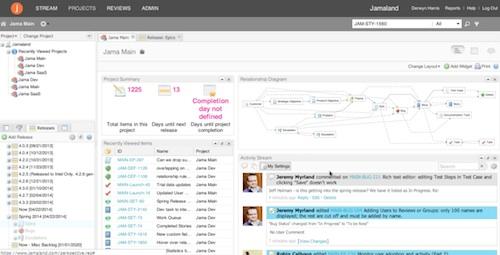 Second is a focus on core business value. For every initiative, find and hold true to the core business value, which is defined as the absolute, essential set of deliverables necessary to realize the idea and no more. This may sound like Minimal Viable Product (MVP), because that's associated with a product's first iteration. But the problem is that MVP is often associated with just the features, not the business value. What's the thread that connects the release with its outcome and impact? We want something more meaningful for our customer than "Was it functional?" We want to provide a better business outcome.