Thermoplastics use set to grow in consumer electronics
Already, the use of molded thermoplastics is significant. Total plastics resin usage in all cellphones -- smartphones and other mobile handsets included -- is projected to increase to 336,000 metric tons in 2017, up from 282,000 metric tons in 2013, according to research firm IHS.
These impressive numbers can be explained by the use of thermoplastics in a wide range of cellphone applications, from mounting brackets and display frames to insulator sheets, display backlight guides, and vibration cushions. Also, as low-end smartphones are increasingly adopted in the emerging markets of the world, IHS projects that plastics will increasingly be used for a wide range of mechanical and optical components in mobile handsets and smartphones. In fact, IHS forecasts that demand for acrylonitrile butadiene styrene (ABS) and PC for use in cellphone components will grow at compound annual growth rates of 7% and 4.5%, respectively, through 2017.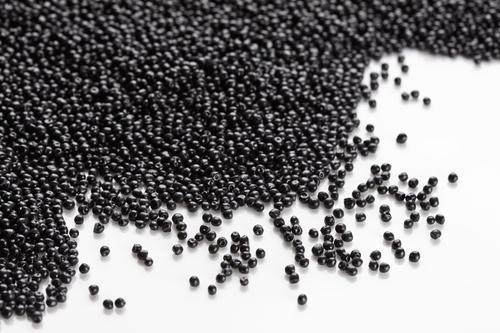 Recently, Chinese smartphone company Xiaomi came to SABIC seeking ways to save processing time and reduce costs while also developing a smartphone that was lightweight, robust, and aesthetically pleasing to its customers. Working closely with SABIC, Xiaomi identified three engineering thermoplastic materials, plus associated manufacturing processes, to help meet its goals.
The result was the Mi2A. This smartphone used three materials that allowed Xiaomi's design engineers to come up with creative ways to reduce size and combine components, while also allowing them to make products that are incredibly high strength, even in thin-wall constructions. SABIC demonstrated how these three polycarbonate-based thermoplastics were excellent candidate materials for developing the smartphone thanks to their ease of processing, as well as their inherent strength and good transparency. In order to deliver Xiaomi's desired performance requirements, each resin and compound has been specially formulated with additives and fillers.
For the smartphone's internal device frame a reinforced polycarbonate, THERMOCOMP DX10311, was selected, as it delivered the balanced mechanical properties required by the customer such as stiffness and strength, as well as good impact resistance. The compound was also found to be particularly suitable for this application as it helped to provide a surface that enabled a high yield rate for non-conductive vacuum metallization and painting, two processes that are often used on device frames.
Supporting innovative process technology
The second compound, THERMOCOMP DX11355, was selected for the antenna because of its suitability for processing using laser direct structuring (LDS). Developed in 1997 by LPKF Laser & Electronics AG, LDS is a sophisticated process used to integrate electronic and mechanical functions into a single module, and it was instrumental in the creation of the smartphone's integrated antenna.
The compound was specially developed to be a good candidate for applications requiring the LDS process, since that process can help enable design flexibility. It can also help consolidate space. This, in turn, can ultimately help device makers to reduce the depth of a phone to less than 10 mm and meet the overall consumer electronics industry trend toward thinner, more lightweight technology. Engineers can create devices that require fewer components, thus requiring less processing and saving on costs and materials, which makes LDS a particularly attractive process for manufacturers. Furthermore, LDS permits fast and easy design changes, speeding time to market. This is a significant advantage in consumer electronics where manufacturers are competing to quickly bring the most advanced, creative products to the consumer.