3D printer and materials maker EOS has released two new powder metal materials for its direct metal laser sintering (DMLS) EOSINT M-series machines: Titanium Ti64ELI and EOS StainlessSteel 316L.
Just last October, EOS introduced a different metal material, as we told you. That was its NickelAlloyHX, a nickel-chrome-iron-molybdenum alloy that has fairly high operating temperatures compared to other metals, along with high strength and elongation. The material is also resistant to oxidization at temperatures of up to 1200 degrees C, and its composition corresponds to UNS N06002. Its applications typically include aircraft combustion chambers, industrial blast furnaces, conveyor ovens, and heating elements.
Both of the company's new metals are aimed at medical and aerospace applications, among others. Those two industries are often at the forefront of using additive manufacturing processes to make durable, structural end-components.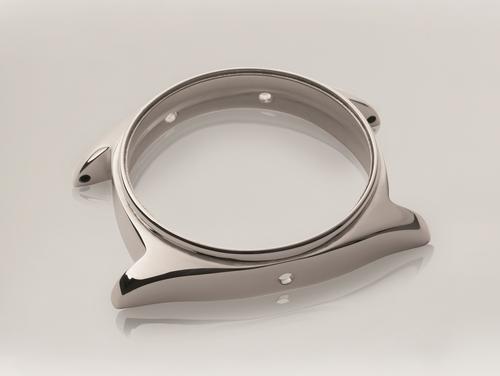 EOS Titanium Ti64ELI is a light metal alloy for medical and aerospace uses, as well as in parts for race cars and motorcycles used in racing sports. The powder metal has a low specific weight, is resistant to corrosion, and is biocompatible. Its biocompatibility and high purity grade make it especially well suited for fabricating medical implants, according to a press release. The powder metal alloy material produces parts with a high detail resolution, and it can be processed on an EOSINT M 280 metal laser sintering system. The mechanical properties and chemical composition of parts made with Titanium Ti64ELI correspond to the ASTM F136 norm. You can access a data sheet here.
The second material, EOS StainlessSteel 316L, is also resistant to corrosion and biocompatible, and has high ductility. This stainless steel alloy powder metal has been optimized specifically for processing on the EOSINT M 280. Parts built from this material have a chemical composition corresponding to the ASTM F138 Standard Specification for Wrought 18Cr-14Ni-2.5Mo Stainless Steel Bar and Wire for Surgical Implants UNS S31673. Medical applications it's especially well suited to include surgical instruments and surgical aids, endoscopic surgery, orthopedics, and implants.
In addition, additive manufacturing applications for EOS StainlessSteel 316L vary from eyeglass frames to functional components of yachts to elements in food and chemical plants. It can also be used in aerospace for manufacturing mounting parts, clamping elements, or heat exchangers. It's especially applicable for watch and jewelry makers, such as making watch cases, which can be manufactured more easily and cost efficiently. Parts manufactured from this stainless steel can be mechanically polished or post-processed. You can access a data sheet here. Background data on all of EOS's metal materials can be found on this page.
Related posts: