A new laser could make it easier and faster to cut precise spray holes in fuel injectors, ultimately helping automakers to boost the fuel economy of their engines.
Known as R-Drill, the solution employs a femtosecond (1 x 10 to 15 seconds) laser pulse that prevents the hole surface from being damaged during the machining process. Because the resulting spray hole is smoother, the fuel injector provides better atomization of the fuel spray, which in turn creates more efficient combustion in the engine's cylinders. Engineers from Raydiance, maker of the R-Drill, estimate that it could boost the fuel efficiency of engines by as much as 20% to 30%.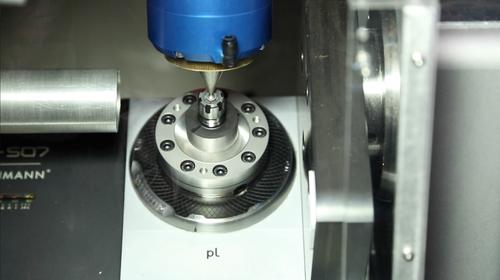 "It comes down to the fundamental physics of how laser pulses interact with a material," Michael Mielke, chief scientist for Raydiance, told Design News. "When you're operating a femtosecond laser, you're operating at a speed that's too fast for thermal diffusion coefficient of the material."
Mielke said that heat typically diffuses in metals within a few picoseconds (10 to 12 seconds). Therefore, by operating lasers in the femtosecond range, there's not enough time for thermal damage to occur. Raydiance claims that because its technique creates a smoother surface than other machining processes -- such as nanosecond lasers, electrical discharge machining (EDM), and mechanical drilling -- no post-processing is required to clean the surface. As a result, the new technique eliminates a step from the manufacturing process.
More important, the method is said to produce better part-to-part consistency of the fuel injector's spray holes. The holes, which measure between 100 µm and 400 µm in diameter, must typically meet tolerances of approximately half a micron for optimal performance.
"We consider the main value to be the ability to produce a part that matches the original design," Mielke told us. "When you do that, you can achieve the overall engine performance that engine designers expect."
Related posts: