Not sated by its initial findings, the team at iFixit decided to take a second look at the seemingly innocuous fan assembly that caps the new Mac Pro.
Tucked beneath one of the few plastic parts in this marvel of machined computing, they found the AirPort card and its custom adapter board nestled within a gold antenna array. The card itself is standard fare -- the same module seen in recent iterations of the iMac, MacBook Pro, and MacBook Air -- with support for the new ac wireless protocol.
Click the image below to see the updated fan assembly teardown.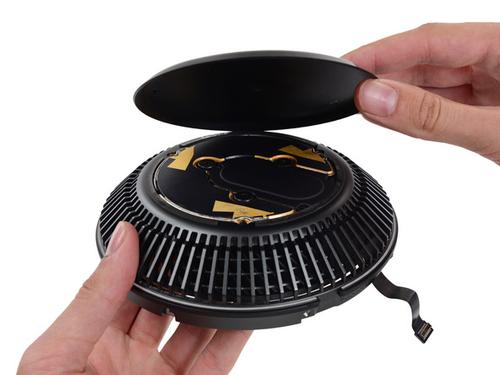 Related posts: