Manufacturers are always looking for more efficient and better ways to provide motion control to automation systems in the plant. To that end, Datalogic Automation has introduced a new and varied line of encoders that enable smart motion control in a range of industrial automation applications.
The new encoder line features a number of either incremental or absolute rotary encoders that give plant-level automation applications not only motion control, but also length measurement and positioning, according to the company.
The new encoders include four specific lines that each provide slightly different motion-control functionality. They are: the ENC41 Incremental Encoder, the most basic of the lines; the ENC58 Incremental Encoder, which extends that basic functionality; the AST58 Absolute Single-Turn Encoder line; and the AMT58 Absolute Multi-Turn Encoder line.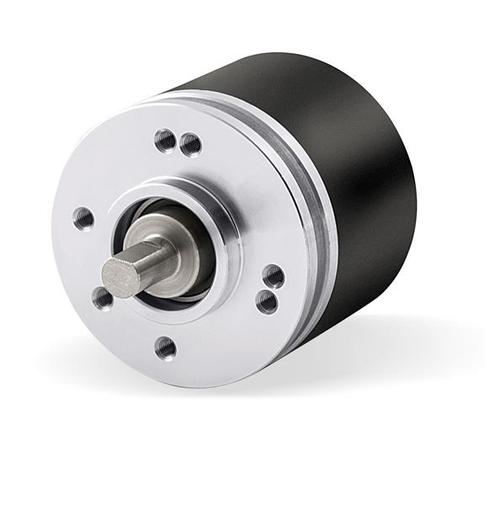 The ENC41 is the lowest-end product in Datalogic's encoder line, offering a compact size and a fiberglass epoxy case that allows for its low cost, according to the company. Typically, the encoder is used for working and assembly lines as well as automated packaging machinery and light conveyors.
The ENC58 is a step above the ENC41, a standard industrial encoder with a metal case and a range of mechanical variances. It offers resolution from 500 PPR to 10,000 PPR and comes in a version that can be programmed. This encoder is generally used for motion control in automation systems, automated machinery, and conveyor lines, according to Datalogic.
The AST58 allows for a single turn and, like the ENC58, also is suitable for automation systems, automated machinery, and conveyor lines. It has a standard metal case and offers a resolution up to 13 bits and a Gray SSI output. The encoder comes with either an M12 or an M23 cable connection.
The AMT58 is an absolute multi-turn encoder that offers the same features as the AST58 with the addition of a multi-turn 13-bit x12-bit resolution in the Gray SSI model, or 16-bit x14-bit resolution in the Fieldbus version, according to Datalogic. The latter version also includes CANopen, Devicenet, EtherCAT, Profibus, and Profinet. This encoder is best suited for motion control, automated machinery, length measurement, and positioning.
To support all of the new encoders, Datalogic offers accessories including mechanical couplings, mounting fixtures, connectors, and cables. For linear measurement applications, the company also includes metric wheels and draw wires.
Related posts: