The folks at iFixit.com are at it again, this time tearing into Google's Nexus 5 smartphone.
The fifth generation was officially announced on October 31, and it sports a 4.95 inch 1080p display, a 2.26 GHz Snapdragon processor, and LTE support. It is manufactured by LG.
Click on the Nexus 5 below to take a look inside Google's latest smartphone.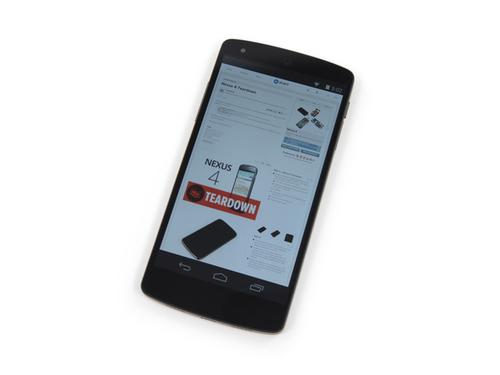 Related posts: