Another trend, which actually started long ago, has resulted in AC drives having largely replaced DC drives (AC motors are less expensive and virtually maintenance-free). That said though, there are situations with existing high-power DC motors where it can be more cost effective for a user to replace an old DC drive with a more modern DC drive, instead of switching it out for a whole new AC system with motors.
In addition, current drives allow the use of both AC and DC drives in a single machine. This works well in environments such as paper mills, which might have equipment that uses an old DC motor to wind up the paper before it is cut into strips, as well as a newer AC motor.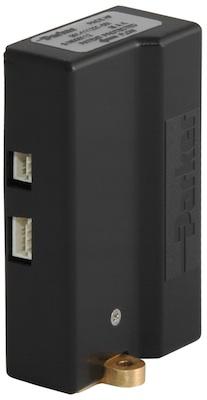 Servo drives are trending as well. Historically, the drives were controlled by analog signals through a centralized controller or an attached digital controller. The units still had digital-to-analog conversion. Modern drives are mostly all digital, so the feedback is digital, the control signals are digital, and the drive might feature a digital signal processor as well. This lets users configure the drives as dumb drives, which take commands from a centralized control and provide digital handshaking information, such as the drive's position and speed. Current drives are easily configured to perform multiple tasks in one package, whereas older drives required lots of add-on hardware.
Previously, servo drives mostly targeted motion control. But current units called programmable automation controllers (PAC) contain motion control and machine control (PLC) in one PLC-style device. The units have more memory and faster processing speeds. PACs are easy to configure. They can perform complex functions as well, such as loop control, latching, and data acquisition and delivery.
Changes are also ongoing in open-loop vector control systems. They are much improved over older volts-to-hertz or volts-to-frequency-control drives. Open-loop vector systems offer better accuracy and speed control, as well as better torque characteristics than do volts-to-hertz systems, without requiring a feedback device. Current AC drives can use sensorless vector control on permanent magnet servo motors, as well as the more traditional squirrel-cage-style induction motors. The systems provide more torque and power in a smaller package for applications such as a new pump on a printing press. In addition, this technology is more dynamic because permanent magnet motors can stop and start more quickly than can motors that must generate two fields. This arrangement is a cost-effective and high-performance option for lower-power applications.
Yet another trend has certain drives moving toward a common bus technology on multi-axis machines such as printing presses. Older technologies required bus fuses, terminal strips, and additional wiring to connect the DC buses together. Newer drives such as Parker's AC890 have a bookshelf design wherein the individual axes of motion physically fit together and the bus bars go along the top.