The huge K trade fair and conference in Germany every year always features lots of new plastic and rubber products from manufacturers. This year's K 2013, held October 16-23, is no exception.
We've told you about a new plastic car sandwich material from Bayer MaterialScience unveiled at K 2013. The Performance Polymers business of plastics giant DuPont has also debuted several new products, most of them for automotive applications.
Some of the most dramatic from the standpoint of required performance are elastomers for automotive under-hood hose and sealing applications. As engines get smaller and run hotter to cut fuel consumption and emissions, the under-hood environment is getting tougher. DuPont's new products here are new grades of Vamac AEM (ethylene acrylic elastomer) -- Ultra HT-OR, which is more resistant to oils and fluids, as well as higher temperatures and Ultra LS, a fast curing terpolymer with low fluid swell and high viscosity -- and a new grade of Viton FKM (fluorelastomer), which has better resistance to the types of acids that occur in blow-by and exhaust gas, as well as biodiesel.
Click on the image below to start the slideshow.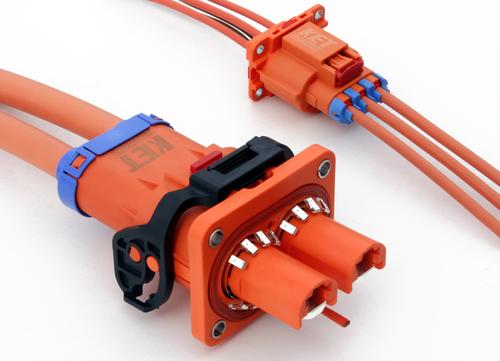 Ultra HT-OR AEM was co-developed by DuPont and automotive hose manufacturers in conjunction with automotive OEMs, according to a press release. The goal was to arrive at better chemical and temperature resistance in high-temperature turbo charger hoses that must contact acid blow-by, hot oil, and recirculated exhaust gases. Collaborating with customers has become a byword for DuPont Performance Polymers, which last November opened a collaboration lab in Japan primarily to support automotive and electronics customers.
The material's predecessor, higher-viscosity Vamac Ultra HT, which came out last year, had good heat resistance and dynamic flex fatigue for turbo hoses. With comparable performance in temperatures of 165C to 180C, the new Ultra HT-OR is especially designed for exhaust gas recirculation sensor and diesel particulate filter sensor hoses, as well as positive crankcase ventilation hose application.
Vamac Ultra LS was designed primarily to perform better during injection molding than its predecessor, low-swell Vamac GLS. The idea was to increase viscosity to improve de-molding, reduce mold cleaning frequency, and improve the part performance of compounds that are free of DOTG, a potentially carcinogenic vulcanization accelerator. Higher viscosity compared to typical AEM also means that Ultra LS has superior mechanical properties in terms of tear strength, tensile strength, and elongation at break. These make it suited for bonded piston seals, shaft seals, oil pan and cam cover gaskets, oil cooler hoses, and positive crankcase ventilation hoses. It's resistant to heat at temperatures between -30C and 170C, with peak temperatures of 190C to 200C.
The new bisphenol-curable, acid-resistant Viton FKM pre-compound is targeted to automotive air management system hoses and seals. These include quick-connector O-rings and seals, intercooler and exhaust gas recirculation cooler seals, air intake manifold gaskets, and hoses for exhaust gas sensors and diesel particulate filters. The pre-compound costs less than peroxide-cured FKM, and has better resistance to organic acids versus the more typical FKM copolymers cured with standard metal oxides and bisphenol.