In this age of new-energy everything, it's nearly impossible to pick up a newspaper or watch a news segment without coming across more than one entry on the latest and greatest breakthrough in energy storage.
Energy storage garners a lot of attention, and for good reason. It is fundamental to the evolution of green infrastructure, as well as a key to enabling advanced technologies such as smartphones and tablets. Given the vast amount of material being generated and the large number of authors on the topic, it is easy to understand how the stories quickly become complicated and, at times, leave readers misinformed. One area in particular that is often blurred in these reports is the facet of energy storage related to the simple topic of power.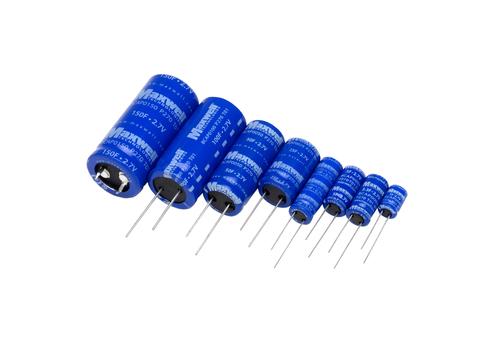 Few applications using energy storage can function with only the energy that is trickled from the storage source at a low rate. Most require a combination of low-rate energy delivery and high-rate energy delivery. Power is the term used to define the rate at which energy is transferred. While an energy-storage device can either store a lot of energy or a little energy, one must also consider that such devices can either deliver and accept energy rapidly, or they can charge and discharge energy slowly.
Capacitors -- including electrolytic capacitors, ultracapacitors, asymmetric capacitors, and other types -- are known for their relatively high power capability, low energy density, and low absolute energy content when compared to other energy storage technologies, such as batteries. Capacitors generally store much less energy than other types of devices, but they can deliver the energy they do store in a relatively short period of time or, to say it another way, at a high rate. Capacitors can also accept charge at a high rate. Batteries, on the other hand, generally store a lot of energy, but they lack the power capability of capacitors, delivering the energy they do hold relatively slowly.
That's why supercapacitors often are much better partners to batteries than replacements for batteries. In the case of a smartphone, for example, replacing the battery with a capacitor would enable new applications in the battery driven by high power demand, but the capacitor would not possess the energy necessary to operate the smartphone for any useful length of time. That means you need a battery and a capacitor together to get the best of both worlds.
Keep in mind that we are not on the brink of supercapacitors replacing batteries. Even if these capacitors had the necessary energy density and energy content to both charge quickly (in seconds) and power a complex device for hours or days, it would need a charging circuit that could handle high current levels -- more than 100 amps for a smartphone battery, for example. This is certainly not realistic for consumer electronics.