Putting a new twist on an old technology, engineers at Texas Instruments (TI) have created a better method for position sensing in applications ranging from automotive and industrial to medical and consumer electronics.
TI's new technology is similar to the age-old metal detector, but with the added dimension of being able to detect, not just the presence of a metallic object, but its position, all the way down to a micron in resolution. Moreover, the company says its simple design makes it possible for engineers to locate it away from the part being sensed.
"You can do precision distance and motion sensing without any constraints on where you place the electronics," Jon Baldwin, product line manager for TI, told us. "The sensor is just a coil of wire, and it can be located up to a meter away from the part."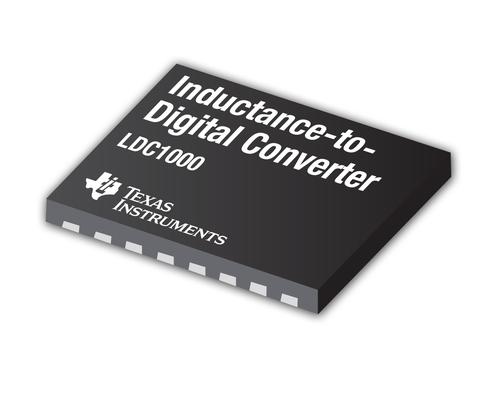 The new product, which TI calls the industry's first inductance-to-digital converter (LDC), uses coils and springs to deliver higher-resolution sensing. "This sensing principle has been around for about 80 years," Baldwin said. "You see it every time you walk through a metal detector at an airport. But no one has ever applied it to these kinds of problems."
Because the sensor is essentially a piece of metal, it ignores dust and dirt. TI says it works under water or in a hot oil bath.
Applications for the inductive sensor include video game push buttons, on-off switches for heart monitors, turbine flow meters, and motor and gear controllers. It can be applied to such markets as automotive, industrial, white goods, consumer electronics, and medical.
TI says the technology's biggest advantage is its flexibility. "Using our technology, the engineer doesn't have to worry, 'How am I going to get power and a printed circuit board to a remote location to do the sensing?'," Baldwin said. "Now, they just put a coil somewhere and run two wires to it."
The technology could serve as a replacement for Hall effect sensors, as well as ultrasonic, pressure, capacitive, and optical sensors. The LDC1000 can replace sensors in applications involving gear tooth counting, button tracking, opening and closing of doors, and numerous other motions.
"These are not unsolved problems," Baldwin said. "We're just offering a better way to do them."
Related posts: