In most hospitals, patients have to make their way to radiology to have an X-ray taken. These machines are very powerful and large and in many cases can only take X-rays with the patient standing or lying down.
If a patient needed to shift to a position that is not 90 degrees and is in pain, even holding a slight angle could cause discomfort. For emergency patients who need critical care or for patients who are in severe pain, it may be unwise or even impossible to move them without additional risk.
Now, a company in Japan, Hitachi Medico, has invented a new version of its portable X-ray machine that can visit the patient. The new X-ray machine is called Sirius Ubiquitous 2. So, as the name suggests, it is designed to be portable enough to move anywhere in a hospital. The machine is equipped with FCR (Fuji Film's registered product), and this system processes X-ray images very quickly and with extreme detail. It's another step towards a full-digital environment in the medical field. For transmitting the X-ray image, the machine has a standard hardwire connection where the X-ray can be downloaded when the machine returns to its base, but as an option, it can be equipped with WiFi so the information can be shared and transmitted in real-time.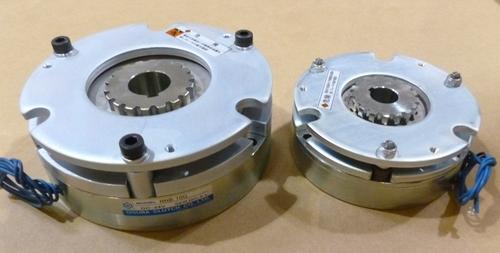 The machine has a wider monitor than the previous model so visual operation is easier, and the images are larger and more detailed. A new touchscreen was designed with special attention toward the machine operator to give them easier registration, clearer menu selection, and simplified functions. The overall width of the machine was made thinner. This allows it to turn in a much smaller radius than the previous model so the machine can squeeze into either side of a patient's bed.
The X-ray tube can pivot in both the X and Y axis. It is held in place by a telescopic arm. The arm moves in the same direction as its base, which enables more intuitive alignment of the machine with the patient. The arm can be moved with a light push, making positioning easy and intuitive. Since the arm extends both vertically and horizontally, the X-ray can be taken from any position and longer exposure distances are possible to obtain higher quality images.
Since the arm can extend further than the previous model, Hitachi realized they needed a brake. Conventional Power-On Electromagnetic Brakes have been utilized in a wide range of motion control applications for decades. The technology and application is well understood in various industries wherever almost any form of linear or rotary motion needs to be dynamically arrested or statically held until released. These devices need the application of power to generate the magnetic field to give the required braking or clutching action.
But for this application, the arm was required to be held when no power was applied, so Hitachi knew they needed a power-off brake supplier. Hitachi chose Ogura, and their technical team, design suggestions, and production support helped bring the Sirius design from concept to finished product.