Numerous trends in industrial automation show how much that world is evolving. A better understanding of these trends can come from taking a peek under the hood of some cutting-edge engineering advancements being developed by motion and control technology companies.
What's driving drives?
Many companies that supply drives typically provide low-voltage (up to around 700V) AC and DC variable speed drives for speed control, usually for some sort of continuous process. A notable trend here is that drives can perform more complex tasks than in the past, but in certain ways, the systems themselves are simpler and easier to use.
Click the photo below to start a slideshow on these advancements.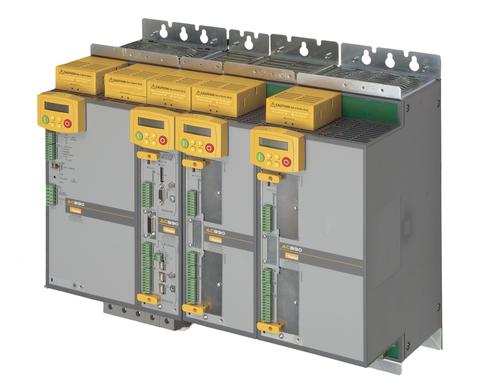 For example, some variable-speed drives provide higher levels of control for pump, fan, and general-purpose applications, yet the devices themselves are easier to configure than was the case in the past. New wizards automate configuration and setup by walking users step by step through the process. This eliminates the need for a fully equipped technician with a computer and a multimeter to set up a drive. The wizards work via either a simple software interface or an LCD panel attached to the drive. Wizards let users perform cloning, whereby they can set up a drive and then use the interface device or memory card to put the same setup configuration quickly into another drive.
In addition, features such as auto-tuning and motor-recognition options for servo drives that control position are evolving. When users hook up a motor to a drive, it can now cause a small routine to run that substitutes in parameters for 90 percent of the applications the drive will see.
Although many drives connect with all the major industrial FieldBus networks, another trend has AC drives increasingly moving toward Ethernet-based platforms. Ethernet is becoming common in part because the physical network itself is made up of inexpensive, nonproprietary wiring, connectors, and switches. Also, Ethernet is easy to implement. You just have to add FieldBus connection hardware for the specific part of the protocol to which the drive will connect. The Ethernet platform in general handles several different industrial FieldBuses, including Ethernet, EtherCAT, Sercos, POWERLINK, Profibus, and Profinet. Higher-end variable speed drives can also include specialist protocols such as BACnet for building automation and LonWorks for device networking.
The industry is also seeing energy-saving technologies becoming more affordable. For example, AC variable frequency drives such as the AC890 can be provided with an active front end (AFE) supply. An AFE lets the common bus system be configured to feed what would otherwise be wasted energy -- say, when one of the motors on a machine is being mechanically pulled at a speed faster than its set point -- back into the grid with sinusoidal currents and unity power factor. In the past, such regenerative drives were considered too expensive. However, as the price of energy continues to skyrocket, the systems are deemed more cost-effective. Examples of efficient installations include equipment such as mine hoists and cranes for loading ships.
Another trend, which actually started long ago, has resulted in AC drives having largely replaced DC drives. (AC motors are less expensive and virtually maintenance free.) That said, though, there are situations with high-power DC motors where it can be more cost-effective for a user to replace a DC drive with a more modern DC drive, instead of switching it out for a whole new AC system with motors.
In addition, current drives allow the use of both AC and DC drives in a single machine. This works well in environments such as paper mills, which might have equipment that uses an old DC motor to wind up the paper before it is cut into strips, as well as a newer AC motor.