The increased complexity and connectivity of modern industrial networks, which now link more devices and systems through Ethernet/IP, are bringing new cybersecurity risks.
To counter this trend, Rockwell Automation has introduced a three-pronged initiative that it says it will follow to help the designers of industrial systems build security into their processes and networks. The vendor wants designers to see security as an integral network feature, rather than an afterthought.
"The rapidly evolving nature of the industrial security landscape makes it critical that today's manufacturers view security as an ongoing business imperative," Sujeet Chand, senior vice president and chief technology officer at Rockwell, said in a press release. "A more secure network infrastructure will allow manufacturers to deploy contemporary technologies and emerging solutions, like mobility, virtualization and cloud computing, while still performing mission-critical automation functions."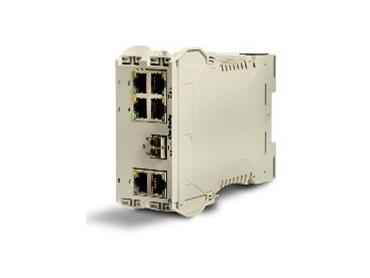 Rockwell worked with Cisco Systems to develop the initiative, which focuses on three key areas of industrial network design:
An in-depth methodology that encourages building multiple layers of security into the network itself
A secure automation architecture for the control, configuration, and monitoring aspects of the network
Maintaining security in applications and devices that attach to the network
The companies also published a whitepaper that details how they will collaborate on products and services to support the initiative.
Rockwell will advise industrial network designers to establish policies and processes that identify threats to their systems, as well as ways to mitigate and contain them. This will allow them to approach security as an intrinsic part of the network, not an add-on.
To provide a secure automation architecture, Rockwell will continue to provide products and services to help reduce security risks in the systems used for control, configuration, and monitoring. It will invest in offerings in "managed switches, secure communications, user authentication and access control, and end-point capabilities for tamper proofing and tamper evidence," and it will broaden its consulting services around such offerings.
Rockwell has been working with Cisco for some time on products and services for securing industrial networks. Several years ago, the companies rolled out the Stratix 8000 Industrial Ethernet managed switch line, and Rockwell said in the release that it expects to collaborate on more products through the initiative.
To help secure applications and devices, Rockwell is collaborating with Cisco and other networking software application vendors. The company said it will work with its partners to advocate a common network architecture that provides more consistency across the platforms and technologies used to build networks, protocols, security practices, and training.
Rockwell also has been working to ensure the safety of the machines that comprise these networks. This past spring, the company released two tools to help machine and equipment builders and manufacturers ensure they are designing and engineering their products safely.
Related posts: