The ability to make metal production parts via 3D printing and additive manufacturing has taken many people by surprise. This is made evident by some of the comments made to Design News blogs about end user parts that were 3D printed using a variety of metals and alloys.
The use of additive or direct manufacturing to make final production parts (not just models or prototypes) is growing in several industries. Exotic metals like titanium and cobalt-chrome alloys are being used to create patient-specific medical and dental implants faster and cheaper than would be possible using traditional methods. Aerospace engineers such as those working to design and build rocket engine parts are attracted to 3D printing and other additive methods because they makes processes faster, cheaper, and sometimes possible.
One company clearly impressed by these methods is 3D Systems. Last month, it finalized its acquisition of Phenix Systems, a French maker of equipment for direct laser sintering with metal and ceramic materials.
Click the image below to start a slideshow on Phenix's offerings.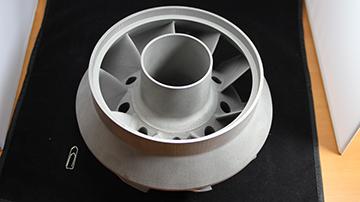 Phenix's PX machines are aimed at all sorts of applications, including automotive and industrial. They work with the company's proprietary CAD/CAM software and control software. The PX systems use extremely fine-grained powders (6-9 microns) in a selective laser sintering process that produces fully dense and chemically pure parts. They can use precious metals such as gold and silver; stainless steel; tool steel; super alloys; nonferrous alloys made from titanium, aluminum, and inconel; and ceramic materials such as ceremet and alumina.
The biggest system, the PXL, has a build volume of 250x250x300mm (9.8x9.8x11.8 inches). It features automatic loading and unloading, as well as automatic recycling of unused powder. A second system, the PXM, has a build volume of 140x140x100mm (5.5x5.5x3.9 inches) and features semi-automatic loading and unloading. The smallest system, the PXS, has a build volume of 100x100x80mm (3.9x3.9x3.1 inches) and features manual loading and unloading.
An optional external recycling powder box is available for the PXM and the PXS. Versions of those two systems can be used with Phenix's PX Dental software to produce cobalt-chromium fixed or removable dental prostheses. The PXM Dental system can produce 200 fixed prostheses in five hours. The PXS version can produce 45 in seven hours and 15 minutes.
Phenix has posted a YouTube video on its dental design and building process.
Related posts: