This article outlines a group discussion with Daniel Rasky, spurred on by the NASA Technology Exchange program aligned with the Speed2Design campaign sponsored by Littelfuse.
I am a space junkie. I knew that I wanted to be in electronics when I saw the first Mercury capsule launched and watched TV that whole day as Walter Cronkite covered the story from every scientific angle. I was hooked. That's why I am excited to be invited to speak to NASA experts and bring their expertise to you as it relates to Power management and Analog design.
Who is Daniel Rasky?
Dan Rasky is the director and co-founder of the Space Portal, which has had a significant role in establishing several notable and successful NASA programs, including the Commercial Orbital Transportation Systems (COTS) program, the Innovative Lunar Demonstration Data (ILDD) program, and the Commercial Reusable Suborbital Research (CRuSR) program. He is recognized as an expert on advanced entry systems and thermal protection materials. In the 1990s, he and his research colleagues at NASA Ames invented a heat-shield material called Phenolic Impregnated Carbon Ablator (PICA).
Click on the image below to start the slideshow.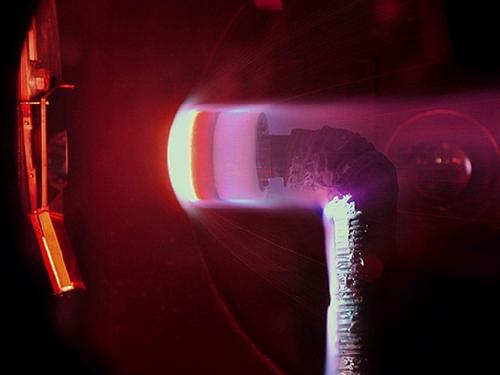 In 2009, Rasky completed a one-year Interagency Personnel Assignment (IPA) with the Space Grant Education and Enterprise Institute, serving as a senior research Fellow supporting emerging space companies. One of those companies was Space Exploration Technologies Corp. (better known as SpaceX). In 2010, the Falcon-9 rocket carried the Dragon capsule with its SpaceX fabricated PICA-X heat shield into space. Rasky has made significant contributions to flight hardware for eight NASA missions, including the Stardust comet sample return mission. PICA will also be used for the primary heat-shield for the upcoming Mars Science Laboratory (MSL) lander mission.
Rasky has received the Senior Professional Meritorious Presidential Rank Award, the NASA Inventor of the Year Award, the NASA Exceptional Achievement Award, the NASA Exceptional Service Medal, 12 NASA Group Awards, and eight Space Act Awards. He has six patents, 64 publications, and is an associate Fellow of the American Institute of Aeronautics and Astronautics (AIAA) and a senior member of the American Society of Mechanical Engineers (ASME).
PICA heat shield
Rasky had been a key part of the PICA-X carbon tile, without which there would have been no Mars Curiosity on Mars in 2013.
I was curious about the applications of such a material in electronics or semiconductor processes such as a heat shielding material that might be used in conjunction with a heat sink in high temperature areas. I asked Rasky if such an application has been found. Rasky replied that, yes, the one for electronics is a cousin to PICA called SIRCA, that is, Silicone Impregnated Resuable Ceramic Ablator. It's a silica-based tile with silicone impregnation. It's RF transparent and non-conductive, so unlike the carbon-fiber PICA material, it would not conduct electricity or block RF signals. The SIRCA material would be good around antennas in that it would not interfere with the RF transmission/reception.
Rasky continued:
So SIRCA is a sort of 'sibling' to PICA. They were developed as a family of what's called a lightweight ceramic ablator that started with ceramic substrates. So you could use a silica substrate or a carbon substrate and then add in a polymer impregnant. In effect, you add silicone into the silica substrate and get SIRCA; you add phenolic to the carbon substrate and get PICA. The family was developed so that you could alter both the ceramic substrate material and the polymer impregnant. You could optimize the material for whatever application you had in mind.
"It turns out that PICA had a higher heat ablative performance which was of interest to SpaceX, but they also use a variant of SIRCA on the back shell which they call XIRCA, a flexible silica blanket that has silicone impregnation," Rasky told us. SpaceX developed PICA-X, a version of NASA's PICA, to protect the Dragon spacecraft on its return to Earth.
"The real innovation," Rasky said, "was how to put in a polymer at low density into a largely air void material." Both the substrates for SIRCA and PICA are 80 percent to 90 percent void with only 10 percent to 20 percent fiber volume making pretty much an open void. This is how the density is kept low and thus the weight is also low. The innovation came in when they found out how to impregnate uniformly into this type of void structure and not fill it up with the impregnating material which would make if quite heavy -- not good for exiting the Earth's atmosphere or for efficient space travel.