Specialty Coating Systems has released its first Parylene coating with antimicrobrial properties, enabling it to protect people from E.coli and a number of other dangerous microorganisms when applied to medical devices, as well as helping to prevent the spread and contraction of hospital-associated infections.
The company's microRESIST has been tested for effectiveness against 14 common microorganisms and demonstrated greater than Log 5 reductions in the JIS Z 2801 Test after 24 hours, Juan Gudino, medical market manager at SCS, told Design News in an email. Log 5 is a mathematical term that in this case means the coating reduces the number of organisms by 100,000 times.
Parylene is a thinfilm polymer coating made of chemical vapor deposited polymers that protects a number of devices and components in the medical, electronics, automotive, and defense industries. SCS has been working with the material since it was first introduced more than 40 years ago, Gudino told us.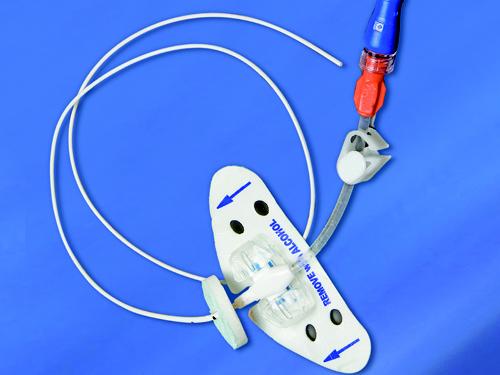 The microRESIST Parylene coating also has shown greater than Log 5 reduction against E. coli in both seven- and 15-day effectiveness testing, and can withstand gamma and Ethylene oxide sterilization, two methods also used in hospital-related infection prevention, he added.
The JIS Z 2801 Test is one of more stringent standards enacted several years ago to test the antimicrobial properties of plastic materials of which medical devices are made. These tougher laws, and Medicare's refusal to pay hospitals for additional costs to treat hospital-acquired infections a few years ago, inspired companies to begin developing these antimicrobial coatings. These types of infections are becoming a major cause of death in the US, taking more lives than AIDS, auto accidents, and breast cancer combined, according to the company.
As Gudino told us:
As healthcare-associated infections increase and continue to pose a challenge to hospitals and healthcare facilities, providers are tasked with improving patient health while reducing the risk of infection. SCS provides a new solution by offering manufacturers antimicrobial coating technology that effectively eliminates microorganisms. The microRESIST technology on a coated device will actively eliminate harmful microorganisms that lead to healthcare-associated infections, a leading cause of death in the United States.
microRESIST can be used to protect any device or component where antimicrobial protection is critical to its use, such as catheters, electro-stimulators, and endotracheal tubes, he said. In addition to its antimicrobial properties, the coating is also ultrathin and biocompatible, other factors that also make it attractive to manufacturers of medical devices.
Related posts: