Texas Instruments rolled out new hardware and software to help simplify the process of connecting thousands of different types of devices to the Internet of Things.
The giant electronics manufacturer's new solution taps into near-field communications (NFC) protocols as a means of making wireless connections between routers and printers, speakers, sensors, switches, and a multitude of other products. "The whole idea is to make the pairing easy," Dev Pradhan of Texas Instruments told Design News. "With this, your NFC-enabled phone pairs the information from your router to all your devices with a touch."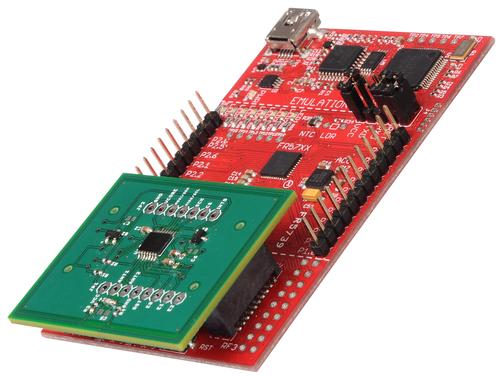 TI's NFC package includes a Dynamic NFC Transponder, NFCLink software, and an evaluation kit, which includes a target board and an "experimenter board." Pradhan said the goal of the package is threefold: eliminate complicated wireless set-up; deliver simplified NFC connectivity to products; and enable developers to create NFC applications on TI embedded processors.
NFC, a short-range radio technology based on 13.56-MHz RFID card standards, currently plays a big role in contactless point-of-sale transactions, but TI engineers foresee an even bigger role for it. "The NFC numbers are really starting to increase," Pradhan told us. "We've already had 285 million NFC-enabled devices -- mostly phones -- shipped in 2013, so we see big growth ahead."
The advantage of using NFC in Internet-of-Things applications is that it facilitates fast and simple set-up of wireless technologies, such as Bluetooth and WiFi, Pradhan said. Using an NFC-enabled phone, developers can easily create wireless connections between routers and printers, speakers, set-top boxes, air conditioners, refrigerators, washers, dryers, and all types of home automation systems.
"Setting up those connected systems to the everyday things in our lives can be tedious," Pradhan told us. "There's always a load of instructions that need to go back and forth between the router and the device. NFC, at a very fundamental level, makes it all easier."
Related posts: