Tadiran Batteries' new family of long-life rechargeable lithium-ion cells, the TLI Series, is designed for use in harsh environments.
Standard rechargeable lithium-ion cells have inherent drawbacks, including short operating life (five years max), low maximum cycle life (1,000), high annual self-discharge (up to 60 percent per year), and a limited temperature range of 0C to 60C with no possibility of charging at low and high temperatures, but TLI Series batteries utilize technology found in Tadiran's patented hybrid layer capacitor (HLC).
The HLC stores the high current pulses required for two-way wireless communications. It has been field-proven in millions of cells to deliver more than 25 years of service life. TLI Series batteries modify this technology to deliver reliable, long-term performance under extreme environmental conditions.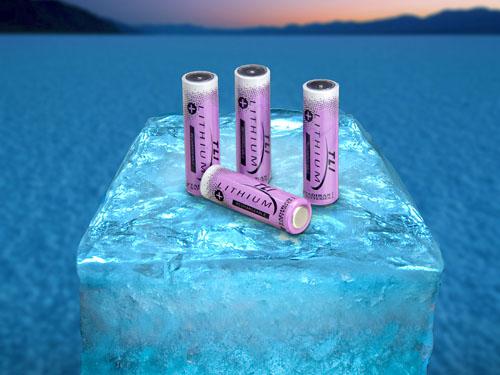 TLI Series batteries feature:
Wider operating temperature (-40C to 85C, with storage up to 90C)
Ability to deliver high current pulses (up to 5A)
Low annual self-discharge rate (less than 5 percent)
Up to five times more life cycles (5,000 full cycles)
Longer operating life (10 years)
Charging possible at extreme temperatures (10 hour rate)
Glass-to-metal seal (where others use crimped seals that are prone to leakage)
TLI Series cells can be recharged using DC power, or they can be used in conjunction with photovoltaic solar systems or other energy-harvesting devices to deliver reliable long-term power. They are available in several standard configurations: AA-size (1,550), 1,530, and 1,520, as well as custom battery packs.
Read about more products in our Product Showcase.



Nissan Motor Co. is taking the electric vehicle into new territory, rolling out an exotic-looking three-seat concept car that combines sustainability with race car-like performance.
3D visualization is helping us express information in a way that's more informative and easier to decipher.
A new service lets engineers and orthopedic surgeons design and 3D print highly accurate, patient-specific, orthopedic medical implants made of metal -- without owning a 3D printer. Using free, downloadable software, users can import ASCII and binary .STL files, design the implant, and send an encrypted design file to a third-party manufacturer.

1
Google is developing robots for manufacturing, assembly, and warehouse tasks.

7
When Dick Neubert discovered that his fireplace's heatilators lost heat when not in use, he created a gadget to rectify the situation.


LATEST ARCHIVED BROADCAST
For industrial control applications, or even a simple assembly line, that machine can go almost 24/7 without a break. But what happens when the task is a little more complex? That's where the "smart" machine would come in. The smart machine is one that has some simple (or complex in some cases) processing capability to be able to adapt to changing conditions. Such machines are suited for a host of applications, including automotive, aerospace, defense, medical, computers and electronics, telecommunications, consumer goods, and so on. This discussion will examine what's possible with smart machines, and what tradeoffs need to be made to implement such a solution.



Datasheets.com Parts Search
185 million searchable parts
(please enter a part number or hit search to begin)