Flexibility matters
Rigidity has its place, but some applications require flexibility. Clips of all kinds -- cantilever, annular, torsional, or compressive -- move over very short distances in operation, but they still depend on a suitably flexible resin. This is particularly true if the clip will be operated repeatedly, e.g., on the battery cover of an electronic device. Living hinges are all about flexibility. Being thin by nature, they place relatively less stress on the material for a given distance flexed but typically move over far greater distances than a clip does, sometimes as much as 180 degrees. And though a living hinge depends on the ability of the plastic material to flex, the same material just a few millimeters away may have to be quite rigid, the difference in flexibility being determined by wall thickness. Finally, there are parts -- diaphragms, gaskets, springs, and bumpers -- that must be flexible throughout. For these, there are highly elastic resins like TPE or EVA.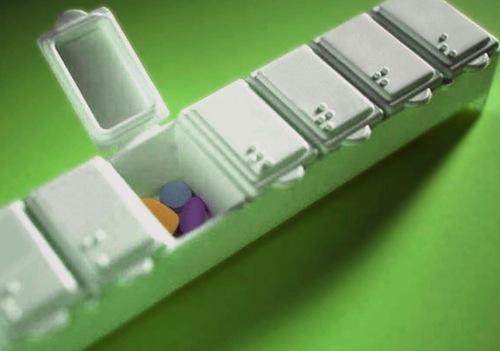 Environment matters
Temperature, either high or low, can significantly affect a resin's performance; we are all familiar with the fate of compact discs exposed to summer sun or of objects that become brittle and can crack in extreme cold. UV light can hasten the breakdown of some plastics, which is an obvious concern for anything that will be used outdoors. Esters, amides, and urethanes can be weakened by excessive exposure to moisture.
Appearance matters
We barely notice many of the plastics we see every day -- the matte-finished black, gray, or taupe shells of everyday objects. We would probably notice, however, if they showed obvious knit lines or sink. Unlike strictly functional internal parts, these exterior parts must serve at least a minimal cosmetic purpose.
Other plastic parts carry a more significant esthetic burden in shape, color, or transparency. For these, function must share top billing with, or even take a secondary role to, appearance. One obvious example is plastic lenses or light covers, which must be clear and non-distorting. Here, resin choice is dictated largely by visual requirements.
Finish matters
Finish, a subset of appearance, may or may not depend on resin choice. Obviously, part finish is influenced by mold finish, and some resins -- polycarbonate and ABS -- will perfectly match the finish of the mold in which they are made. Others -- TPE, for example -- will typically cool with their own, inherent matte finish regardless of the mold's textured or polished finish. Similarly, filled materials like nylon, PPS, and PET will probably show glass fill at the surface regardless of mold finish.