Arlington National Cemetery is one of the best known and most visited burial grounds in the US, but until recently its employees navigated the cemetery with paper records and frayed maps -- a system that spurred public criticism over the misidentification of burial sites.
After an Inspector General investigation prompted a comprehensive inventory of gravesites at the cemetery, Army officials who oversee the burial ground (which receives about 4 million visitors a year) decided to design a better way to map it. After more than a year of work, the Army has developed the Arlington National Cemetery Explorer app, which links geospatial mapping of the cemetery's gravesites with photos of tombstones and digital records of who's buried there. "We thought a smartphone application or Web-based application would really allow [visitors] to get information about the cemetery without having to interact with anybody, really present information in the palm of their hand," Maj. Nick Miller, Arlington's CIO, said in a press release.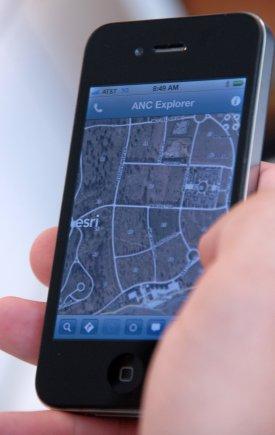 Burial sites will be designated on the app map with color-coded icons. Green icons will show locations that are already assigned, while orange icons will show sites under maintenance. The app also will provide an activity guide for the cemetery, so people can avoid congested areas or routes, as well as information about scheduled maintenance like tree pruning.
App designers must verify the accuracy of about 25,000 of the 400,000 burial records for the cemetery before the app can go live. The Army expects it to be available for download Oct. 20 from the iTunes Store, the Android Market, or the Army Marketplace. The app was designed in partnership with Geographic Information Services Inc. of Huntsville, Ala.
Nearly an entire company of soldiers from the Army's 3rd US Infantry Regiment, along with volunteers, spent last summer photographing the front and back of each tombstone in the cemetery. The Army also had to collect GPS coordinates for the gravesites. The geospatial mapping system links to a backend database of information about who is interred at each site.
The cemetery will install kiosks with a version of the app to help visitors who don't have smartphones find gravesites. The Army said it plans to add features to the app and expand it to include a military cemetery at the Armed Forces Retirement Home in Washington.
Related posts: