With the use of smartphones and tablets becoming more prevalent across the armed forces, the Department of Defense (DoD) is concerned with securing these devices to keep classified or confidential information out of the hands of adversaries.
With this in mind, the DoD has tapped a malware threat detection company called Invincea to develop a specialized and secure version of the Android operating system. The company has signed a $21.4 million contract with the Defense Advanced Research Projects Agency (DARPA) and the US Army Research Laboratory (ARL).
The Mobile Armour project aims to expand work Invincea researchers already have done to secure the Android operating system for military use, security features that eventually can also be used by the commercial and consumer sectors, according to the company.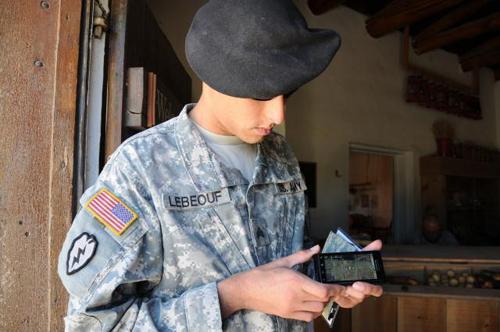 Invincea and the DoD have completed phase one of the project, which was to design a version of the open-source Android-based OS with specific controls so data can be wiped clean if the devices were to fall into the wrong hands, Stephen Ward, vice president of marketing for Invincea, told us. That phase lasted about eight months, and the DoD has distributed about 4,000 devices with the secure OS installed to soldiers using them on a military wireless network in the field in Afghanistan, he said.
Now the Invincea Labs subsidiary is using the new funds to carry on with phase two of the project, which focuses on external threats that could come from the network itself and is scheduled to last about four years. Ward said, "The project here phases into broader deployments and shifts focus away from only the OS and the hardening of the OS, and moves more into trying to address the cyber-based threat that could be aimed at those devices."
During phase two, Invincea researchers will focus on the "digital threat" to devices and build malware into the OS to ensure "we have advanced controls to prevent any malicious code from running or executing," Ward said. Invincea and the DoD will also distribute more devices using the secure version of Android during phase two, but Ward declined to disclose how many more devices will go into field deployments.
Related posts: