The smartphone-in-the-car movement picked up more momentum recently, as Verizon Wireless announced that it is teaming with automakers to bring fourth-generation (4G) wireless technology to in-vehicle phones.
Verizon said it is joining BMW, Honda, Hyundai, Kia, and Toyota in the 4G Venture Forum for Connected Cars, a consortium that will use open standards to deliver 4G telematics. "It's about bringing more capabilities into the vehicle," Paul Macchia, a Verizon spokesman, told us. "You can do more with 4G LTE than you can with other networks."
To distinguish itself from the Car Connectivity Consortium (CCC), the 4G Venture Forum will direct part of its efforts at phones that are hardwired into the vehicle. Analysts told us that, by taking aim at hardwired phone services, the forum will bring change to a segment that has lagged in its use of the latest generations of wireless technology.
"GM OnStar, Toyota, Chrysler, and Mercedes are using mostly either 2.5G or 3G modules," said Mark Boyadjis, senior analyst for IHS Automotive. "No one has 2G in their pockets anymore, but most of these vehicles are still running 2G."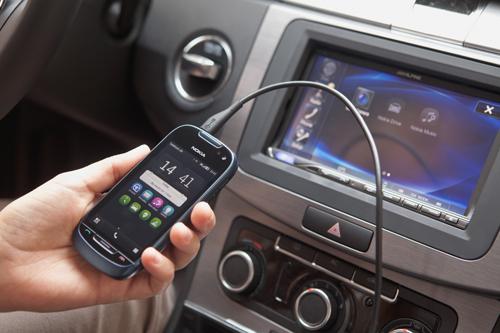 Many automakers still offer hardwired phone services in their vehicles. General Motors has sold its OnStar services in its vehicles since 1996. Toyota sells Safety Connect, and Hyundai markets Blue Link.
Verizon's announcement is another sign that smartphone technology is on an irreversible march into the vehicle. On June 1, Verizon said it would purchase Hughes Telematics Inc. for $612 million. The move was seen as an effort to bring the services of the home and office into the so-called connected car. In September 2011, the CCC put a slightly different spin on that concept by forming a team of auto companies, cellphone makers, and electronics manufacturers to create an open standard for the use of handheld phones brought into the vehicle by their owners. The MirrorLink standard could enable consumers to plug their smartphones and MP3 players into dashboards without worrying about compatibility. The CCC includes GM, Toyota, Honda, Nokia, Samsung, Delphi, LG Electronics, and many others.
Automakers and electronics suppliers have been ratcheting up their efforts to incorporate mobile phone and Internet services into the vehicle for more than a decade. "Manufacturers now know they have to deliver apps and services to their vehicles," Sterling Pratz, CEO of Autonet Mobile, which makes vehicle-based Internet routers, told us in 2011. "Not only do these technologies support the consumer. They drive sales."
The fact that there are now two standards organizations for in-car entertainment could be a sign that hardwired embedded phones, such as those offered by OnStar, will remain a force in telematics. "In our view, embedded telematics and mobile telematics can live in harmony with each other," Boyadjis said. "There is a need for both. You can't provide stolen vehicle location if you don't have a phone in the car."
Companies that develop this technology say that demand for both embedded and mobile capabilities is increasing every year, especially as the Internet generation reaches driving age. "The automakers have to design for the future car buyers, the Millennials," Macchia said. "For them, 3G and 4G in the car isn't just a nice thing to have; it's a birthright."
Related posts: