The typical building automation system (BAS) used to be hardwired to achieve connectivity between a building's sensors and switches, which is common within building environments. Usually for your building retrofits, battery-powered devices were added next for those hard-to-wire locations. But then you would have higher labor costs to contend with in managing battery replacement, the added cost of the new battery, and disposal. These types of challenges reduced broad market adoption. Today BASs have evolved, and now there is energy-harvesting wireless technology. This tackles many of the challenges hardwired and battery-operated devices are still grappling with, and it brings maintenance-free wireless sensor solutions for use in buildings and industrial installations.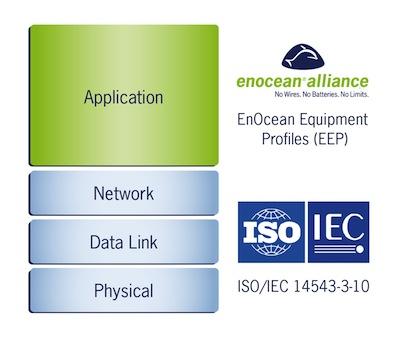 The International Electrotechnical Commission (IEC) has acknowledged the power of energy-harvesting technology, and as recently as March, it ratified the EnOcean radio protocol as an international standard. The ISO/IEC 14543-3-10 standard for wireless applications with ultra-low-power consumption is the first wireless standard that is also optimized for energy-harvesting solutions. This international standard sets the framework for achieving a fully interoperable, open wireless technology similar to such standards as Bluetooth and WiFi. The standard can be downloaded here.
There is a paradigm shift in the building automation industry in trying to eliminate costly installation challenges that have hindered buildings from being greener and more energy efficient. EnOcean tackled this challenge head-on in developing a bidirectional wireless protocol and a technology approach for building automation products (such as sensors, switches, and controllers) that are interoperable with one another, regardless of the manufacturer. It dives even deeper to achieve full interoperability by enabling other communication protocols such as TCP/IP. Technology is evolving quickly, and vendors and providers are finding it more beneficial to collaborate to bridge the connectivity gap in standardization and common communication protocols and design products using standards. Magnum Energy serves as an example, because the company collaborated and created wireless solutions that support integrators and building owners and gave them more energy management capabilities.