A new micromachined sensor from MEMSIC Inc. promises to measure gas flow accurately in next-generation smart meters. Introduced at the recent Sensors Expo in Chicago, the sensor targets the need for a high-resolution electronic solution for the hundreds of millions of electronic meters that will be installed in the next decade (a market we've discussed before).
"During a six-year period starting in 2014, there's going to be 24 million new smart gas meters in the UK and Italy alone," Ken Katsumoto, CE marketing manager for MEMSIC, told us. "In the US, the figure will be much higher, so there's going to be a need for new sensing technology."
Makers of smart meters will need to find an alternative to the electromechanical techniques that have long been used in gas meters. That is why MEMSIC is targeting that market. New gas meters require electronic solutions that will enable utilities to track energy use remotely, eliminating the need for visits by meter readers.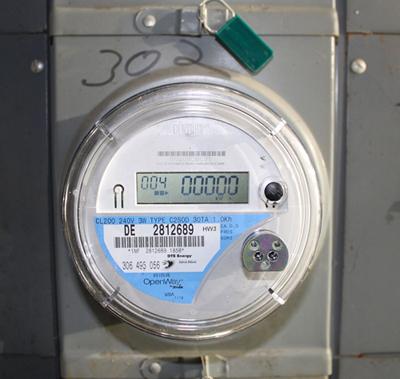 MEMSIC's sensor employs monolithic thermal technology (a variation of traditional MEMS technology) in a gas flow sensor module. The chip, built on a CMOS technology foundation, uses a tiny heater with two thermopiles located on either side. When gas flows from the inlet to the outlet of the meter, it passes by the heater, unbalancing the temperature profile around it. As heat is transferred from the upstream thermopile to the downstream thermopile, it changes the voltage in the thermopiles. The rate of heat absorbed -- and the associated voltage change -- is directly proportional to the mass flow.
Katsumoto said the traditional electromechanical methods of measuring gas flow are accurate but not well suited for implementation in smart meters. Previous MEMS-based methods did not have the high resolution that the new sensor offers. "If the reading is even 1 percent off, the gas company could lose money," he said. "It's very important to have accuracy that's at least as good as the old mechanical solution."
Related posts: