The US military continues its exploration of more efficient and cost-effective energy sources for the battlefield through the design of intelligent, tactical microgrids to augment traditional energy-grid power, particularly for soldiers on the move.
The Army Research, Development, and Engineering Command is developing a series of microgrids by networking a variety of power sources together and designing them to distribute energy loads among the most efficient sources available. The work is complementary to other work by the military to create alternative energy sources in the field and provide power to soldiers even in places a static energy grid can't reach.
A key design aspect of the tactical microgrids is that they must be mobile, delivering power as soldiers change location. This has posed challenges as engineers have to tweak the design of energy sources to suit their needs, according to the Army, which has modified some existing generators to create tactical microgrids, as well as designed new technologies to suit the needs of the new systems.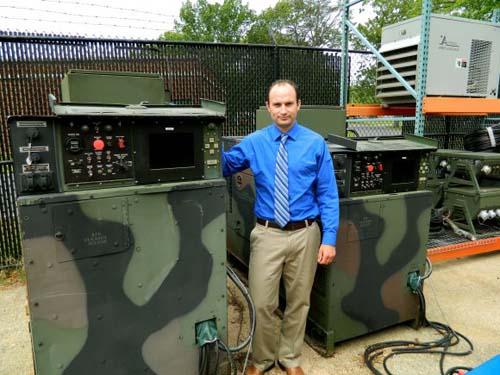 Engineers have modified a 60kW tactical quiet generator and a 30kW unit with intelligence networking capabilities to design a tactical microgrid. They also have developed a prototype of a new generator that weighs 1.5 tons less than those currently being used, making it towable, as well as more fuel efficient.
The Army is also designing new hybrid-energy solutions to meet the requirements of smaller, more remote microgrids, such as renewable systems that use solar and wind power to reduce fuel consumption. The Reusing Existing Natural Energy from Wind and Solar (RENEWS) system is compact and can be assembled on site, and Renewable Energy for Distributed Undersupplied Command Environments (REDUCE) will be more complex but able to be towed by a Humvee.
"For very remote operations where we want to reduce fuel as much as possible, renewables and hybrid solutions with batteries might be the best solutions," said Christopher Wildmann, an electrical engineer with RDECOM's Communications-Electronics Research, Development, and Engineering Center (CERDEC), in a press release.
The use of as many power-source options as possible in the design of tactical microgrids is needed due to the unpredictability of battlefield conditions soldiers may encounter, he added.
Related posts: