The Defense Advanced Research Project Agency (DARPA) is testing a gauge that can determine the effects of explosions on soldiers in the field, even if their apparent injuries do not tell the full story.
The Blast Gauge -- a metal attachment that can be mounted on a helmet, other individual gear, or a military vehicle -- can measure the amount of exposure someone in the vicinity of a blast has had, according to the agency.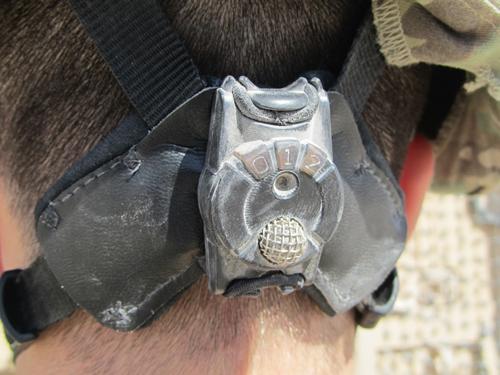 Sensors in the device record the effects of a blast. A microprocessor at the core of the device controls the sensors and stores the information. Custom software inside the gauge senses and stores events relevant to blast exposure. A status light on the device alerts medical personnel to possible damage.
After a blast, field medics can check the device's status light, which comes up green, yellow, or red to indicate a soldier's relative risk of injury, Jeff Rogers, a DARPA program manager, said in a press release. "This is an entirely new capability and has already helped medics and doctors in treating injured warfighters."
The gauge also includes a micro-USB port that can make recorded data available to medical professionals treating the soldier or to researchers working on better responses to traumatic brain injury, according to DARPA. The device itself is a response to the prevalence of brain injuries in soldiers fighting in Iraq and Afghanistan.
After completing the first phase of a pilot test with about 900 soldiers in an active combat role, the Blast Gauge is now being used by more than 6,400 soldiers in various military units. The DoD said it expects to double that number in phase two of the pilot over the next month.
The Rochester Institute of Technology initially contracted with DARPA to develop the gauge. The development project took 11 months and cost about $1 million. BlackBox Biometrics is manufacturing the gauges.
Wearable technology that can help monitor soldier health in the field is a growing area of interest for the military. As we've reported, the DoD also is looking for a company to design and develop a uniform that includes sensors woven into the fabric that can measure the wearer's health, locate a wound, or detect exposure to biological or chemical weapons.
Related posts: