Apple's iPads are not designed to be submerged in water, but a Navy scientist found a way to use the tablet under the ocean's surface as part of a recent optics experiment conducted by the Naval Research Lab's (NRL's) Oceanography Divison.
Due to the nature of their work at sea, the Navy and Marine Corps constantly work to better understand ocean optics -- or the behavior and properties of light under the sea -- to safely and effectively perform functions such as hunting for undersea mines, engaging in dive operations, and creating models for the performance of anti-submarine activities.
Most of the US military's interest to date in using tablets like the iPad -- such as with the Army's online mobile application store and other initiatives -- has been due to their ability to support custom applications and networking capabilities.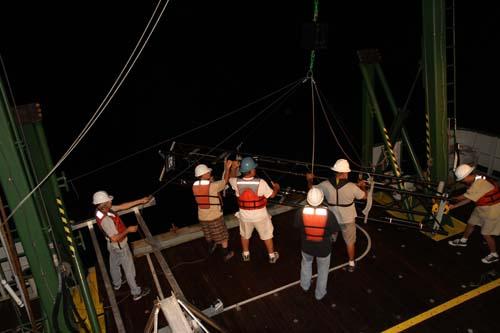 However, for the NRL's Bahamas Optical Turbulence Experiment (BOTEX) -- conducted by a team from its Stennis Space Center in collaboration with Florida Atlantic University's Harbor Branch Oceanographic Institute -- it was the iPad's LCD screen that made it useful for the military's needs, according to the NRL.
The team -- led by Dr. Weilin Hou from the NRL-SSC -- set sail off the coast of the Bahamas for an ocean optics experiment aimed at improving undersea visibility. The team's goal was to obtain field measurements of optical turbulence structures to determine their impact on underwater imaging and the propagation of light beams.