Thomas Dolby shared his journey in and out and back into the music industry yesterday, during his keynote address at DESIGN West in San Jose, Calif. In a detour along that journey he helped create -- and destroy -- a billion-dollar business in polyphonic ringtones, he said.
The lesson engineers should draw from it all? "Sh** happens," said the musician.
Technology has opened up amazing opportunities -- and created more than a few problems -- for the music industry, said Dolby, best known for his 1980s hit, "She Blinded Me With Science," one of three songs he performed in his keynote.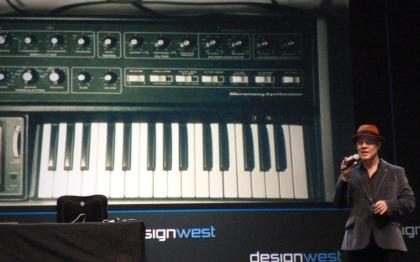 "You used to have to spend millions just to get out in front of fans," Dolby said. "When I started out at 17… [you] had to get a cassette tape to an A&R man, then get the radio stations to play it, and all these other things had to fall in place."
Now the Web can create instant stars and targeted audiences. "The music industry will be like day trading with a music manager behind a screen" building a fan base with social networking tools that identify "qualified listeners with a laser focus," he said during a Q&A with press.
Dolby created a Web-based mystery game, The Floating City, as a companion for his latest album. It became a forum for 11,000 of his fans trying to unravel the clues.