Limitless polling isn't possible if battery life needs to be measured in months and years, rather than days and weeks. The sensor needs to be intelligent enough to understand what data is important to send and when it is important to send it. Engineers need to start thinking about the system architecture differently.
"The trend we see as wireless technology evolves is the ability to train the sensor to send only important data," said Fahrion. "It's also another order of magnitude better if that sensor knows what other sensors around it are doing, so it can make even smarter decisions on what is important and what isn't. In a flow or process plant, for example, a sensor may have no reason to report data until an upstream valve actually opens."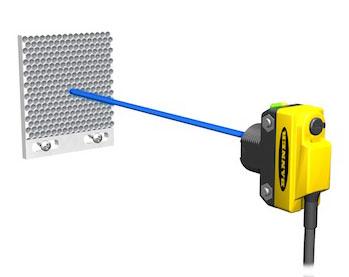 "To get maximum value from a power budget perspective, it may take us down the path of sensor networks that think," Fahrion said. "A sensor with a strapped-on wireless interface and battery won't cut it. The system needs a completely new design architecture with data storage and embedded software. Moving to wireless opens the floodgates of change, in large part because of the power issue."
Wireless sensors are still very much at the front end of their evolution, but he said sensor companies are beginning to partner with specialty wireless companies. Many are buying wireless modules and embedding them into the sensor, effectively combining the two technologies. Wireless technology companies that haven't done anything with sensing before are entering the market by putting simple sensing capabilities on the front end of their solutions.
"We're still in the first phase of combining sensing and wireless technologies, and some companies are making strides towards a smarter architecture that no longer lets a PLC go around round-robin to poll 200 sensor nodes as fast as possible, hitting every one every 100 milliseconds."
A thinking network lets sensors stay off the air with enough intelligence to know what data is important to send and when. Radio receiver circuits can stay powered off. Sensors can wake up at predetermined intervals to check what is going on locally. "Thinking" sensors will decide whether to simply store the data or do something with it based on how they've been trained to broadcast data.