4. Aluminum and Steel. These materials, in new formulations, will start showing up more in cars and even aircraft. In New BMW Line Features Aluminum, CFRP, we learn that BMW will include both aluminum and carbon FRPs in the new BMW i line of electric vehicles (EVs) for city driving. To cancel out the added weight of an EV's batteries, manufacturers have pushed back on materials makers to come up with strong and lightweight substances. The new line will kick off with a plug-in hybrid and a 100 percent electric-only model. Both have aluminum powertrains and a passenger cell made of carbon FRPs similar to those used in Boeing's 787 Dreamliner.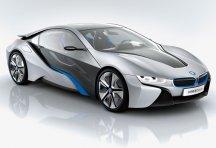 5. Plastics Recycling. Standards can help or hamper an industry, depending on how they are written, who writes them, who has to implement them, and how tough they are to put in place. Sometimes they do both. RoHS is a painful reminder of this truth. We're better off with it, but the transition was excruciating and produced several missteps. Biodegradable Plastics Standard to Bust Landfill Waste describes an effort to find a usable standard for gauging how fast certain plastics biodegrade under certain circumstances. Looks like it should hurt a lot less than RoHS.
Further reading:




4
This Gadget Freak review looks at Boeing's trusted smartphone device and a solar-powered light tracker designed to help improve your health.

6
Autodeskís new San Francisco facility is full of various workshops that can build particular products for its customers to help them better understand what they are trying to accomplish.

1
Knowing when and how to retire a product is as important to maximizing profits as knowing when to introduce new offerings.

0
Sherlock Ohms highlights stories told by engineers who have used their deductive reasoning and technical prowess to troubleshoot and solve the most perplexing engineering mysteries.

22
Californiaís plan to mandate an electric vehicle market isnít the first such undertaking and certainly wonít be the last. But as the Golden State ratchets up for its next big step toward zero-emission vehicle status in 2018, it might be wise to consider a bit of history.



Datasheets.com Parts Search
185 million searchable parts
(please enter a part number or hit search to begin)