4. Aluminum and Steel. These materials, in new formulations, will start showing up more in cars and even aircraft. In New BMW Line Features Aluminum, CFRP, we learn that BMW will include both aluminum and carbon FRPs in the new BMW i line of electric vehicles (EVs) for city driving. To cancel out the added weight of an EV's batteries, manufacturers have pushed back on materials makers to come up with strong and lightweight substances. The new line will kick off with a plug-in hybrid and a 100 percent electric-only model. Both have aluminum powertrains and a passenger cell made of carbon FRPs similar to those used in Boeing's 787 Dreamliner.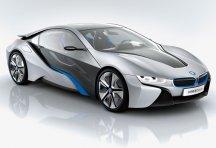 5. Plastics Recycling. Standards can help or hamper an industry, depending on how they are written, who writes them, who has to implement them, and how tough they are to put in place. Sometimes they do both. RoHS is a painful reminder of this truth. We're better off with it, but the transition was excruciating and produced several missteps. Biodegradable Plastics Standard to Bust Landfill Waste describes an effort to find a usable standard for gauging how fast certain plastics biodegrade under certain circumstances. Looks like it should hurt a lot less than RoHS.
Further reading:




4
We looked at a number of sources to determine this year's greenest cars, from KBB to automotive trade magazines to environmental organizations. These 14 cars emerged as being great at either stretching fuel or reducing carbon footprint.

1
Doodle3D brings your 2D sketches to life.

1
Researchers at MIT and Sandia National Labs have observed a reaction in lithium-air batteries that could help improve the design of these cells for electric vehicles and other applications.

3
Healthcare might seem to be an unlikely target application for the Internet of Things technology, but recent developments show small ways that big-data is going to make an impact on patient care moving into the future.

3
The power windows were working as they were supposed to. That was one problem. Operator error was the other.


A quick look into the merger of two powerhouse 3D printing OEMs and the new leader in rapid prototyping solutions, Stratasys. The industrial revolution is now led by 3D printing and engineers are given the opportunity to fully maximize their design capabilities, reduce their time-to-market and functionally test prototypes cheaper, faster and easier. Bruce Bradshaw, Director of Marketing in North America, will explore the large product offering and variety of materials that will help CAD designers articulate their product design with actual, physical prototypes. This broadcast will dive deep into technical information including application specific stories from real world customers and their experiences with 3D printing. 3D Printing is




Datasheets.com Parts Search
185 million searchable parts
(please enter a part number or hit search to begin)