The five most important materials trends of this coming year, like the top five for 2011, will enable volume manufacturing. They are concerned mostly with new, alternative materials or processes, along with developments in current ones. Once again, the materials or processes are those likely to prompt high growth.
1. Additive Manufacturing (AM). The most important developments will likely involve new materials. One will be the static-dissipative ABS described in Stratasys Develops Static-Dissipative ABS. In addition to rapid prototypes and low-volume production components, AM can create custom jigs and manufacturing fixtures, such as those for electronics manufacturing. A big problem has been the static electricity produced by most thermoplastics. The Stratasys ABS-ESD7 material, used with the company's Fortus Fused Deposition Modeling machines, prevents static electricity buildup and eliminates buildup of particulates from dust and powders. Today much of the electronics market consists of consumer devices, so once a component or material becomes part of this manufacturing flow, it's practically assured a high-volume future. Other AM materials will likely include biocompatibles for medical and dental applications and stronger, high-performance formulations for low-volume aerospace and automotive production.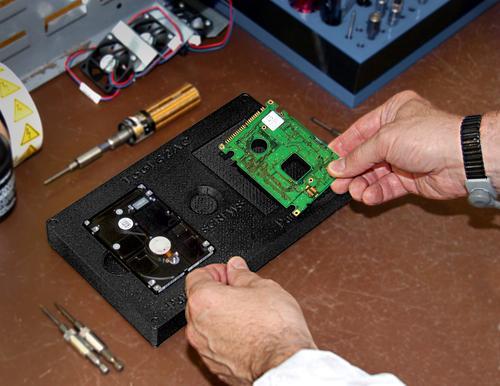 2. Plastics. The most significant breakthroughs will be thermoplastics that are good enough for automotive uses. That means high enough performance (whether structural or not, interior or exterior), low enough cost, and the ability to lend itself to high-volume automated manufacturing. Finally We Get Some Truth on Plastic Body Panels discusses the search for engineering-grade thermoplastics good enough in all these senses for automotive body panels, starting with fiberglass, one of the best known fiber-reinforced plastics. FRP manufacturing is a slow process, and to date it's been too slow for high-volume, mainstream car production. Other problems have included the higher coefficients of thermal expansion for thermoplastics than for steel, which make it difficult to design body panels (and cars) with clean lines. The thermoplastic manufacturer that solves these problems will be an Arthur pulling the sword from the stone for the automotive industry.

3. Automotive Composites. Composite manufacturing has suffered from laydown speeds too slow for automated production. Major changes here will include things such as Teijin's thermoplastic molding technology, which speeds up carbon FRP manufacturing by 500 percent. Composite Processing Speeds Up discusses this and other technologies Teijin has developed for welding thermoplastic carbon FRP parts together and bonding them with other materials, increasing throughput in automotive assembly. Teijin intends to develop mass production applications for carbon FRPs in other industries requiring high amounts of structural strength, such as machine and industrial tools.




2
This Gadget Freak review looks at Boeing's trusted smartphone device and a solar-powered light tracker designed to help improve your health.

3
Autodeskís new San Francisco facility is full of various workshops that can build particular products for its customers to help them better understand what they are trying to accomplish.

1
Knowing when and how to retire a product is as important to maximizing profits as knowing when to introduce new offerings.

0
Sherlock Ohms highlights stories told by engineers who have used their deductive reasoning and technical prowess to troubleshoot and solve the most perplexing engineering mysteries.

19
Californiaís plan to mandate an electric vehicle market isnít the first such undertaking and certainly wonít be the last. But as the Golden State ratchets up for its next big step toward zero-emission vehicle status in 2018, it might be wise to consider a bit of history.



Datasheets.com Parts Search
185 million searchable parts
(please enter a part number or hit search to begin)