This week, electronics distributor element14 will announce that it has teamed with Microchip Technology Inc. customers and Matrix Multimedia Ltd. to introduce a development kit that will allow individuals with little or no programming experience to develop electronic products. Instead of doing traditional coding, users will employ a graphical interface to merely drag and drop pre-defined blocks of code, and quickly get their applications running.
"There are only so many design engineers in the world," Chris Sullivan, head of global solutions marketing for Premier Farnell plc (element14's parent company), told us. "If we are going to keep up with demand, we have to make electronic design more accessible and more straightforward."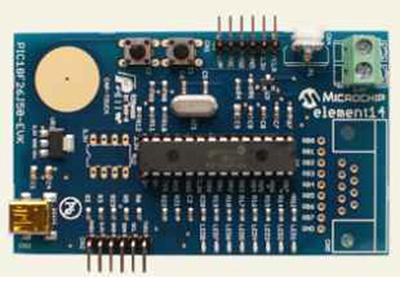 For engineers, this is a change -- albeit an incremental one. Not long ago, mechanical engineers and electrical engineers operated in separate provinces. If a mechanical engineer had a mechatronic product idea, he or she would write a rudimentary system-level spec. Then the electrical engineers would descend on the spec, designing the circuits. Finally, the programmers would implement the microcontrollers, DSPs, and FPGAs. And that's how the product would get developed, from beginning to end.
The new dev kit, called the PIC18 Flowcode Developers Kit, changes all that. For some applications -- such as capacitive touch, data logging, or even simple industrial control -- electrical engineers and programmers may no longer be necessary.
To be sure, this isn't the first time that such capabilities have been available. National Instruments (NI) has offered similar features in a software development environment called LabVIEW. LabVIEW employs graphical programming to enable non-engineers to integrate motors, encoders, cameras, and controllers into their systems. NI reports that physicists, doctors, dentists, and biomedical engineers have developed products with LabVIEW.