The auto industry's move to plug-in vehicles gained momentum recently at the North American International Auto Show in Detroit as Ford Motor Co. rolled out its C-Max Energi hybrid.
Like the Chevy Volt and Toyota PHV vehicles, the Energi can operate purely off battery power for a short distance before a gasoline-burning engine kicks in. The Energi is the first plug-in hybrid from Ford, which previously introduced battery-powered electric cars and conventional hybrids.
Ford's tentative plan for the Energi is to get about 20 miles of pure electric operation out of a single battery charge before engaging the hybrid powertrain, which will propel the car for about 500 miles on a tank of gas. However, Ford said those numbers are still subject to change.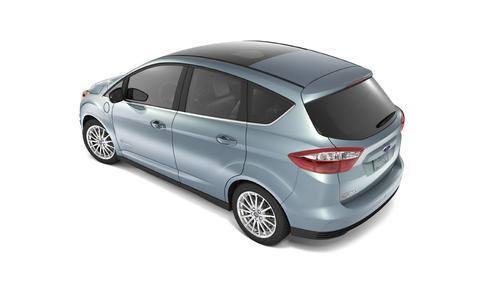 "There is no perfect number in terms of all-electric range," Sherif Marakby, director of electrification for the automaker, told Design News. "The ideal range is the specific number of miles that the customer drives every day. If you have too big a [range] number, then you are lugging around a battery that you don't use every day. If your number is too small, then you have to ask if a plug-in is right for you."
Ford's planned all-electric range of 20 miles puts the Energi in between the Volt (with a range of about 35 miles) and the Prius PHV (about 13 miles).