"We believe that the CRTouchB12 is the industry's first single-chip controller to offer both gesture recognition on standard resistive touchscreens, as well as capacitive touch sensing," said Weil.
Freescale is aiming the new controller chip at human-machine interface applications which eliminate the need for keyboards for all types of applications -- from point-of-sale terminals to automotive dashboards to low-cost netbooks and mobile handsets -- as well as in applications where users must wear gloves (medical/security/harsh environments).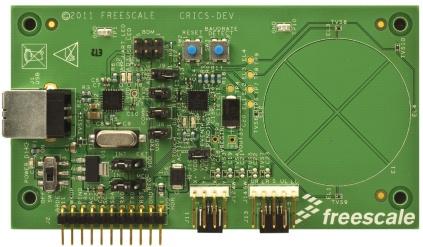 As a part of Freescale's Ready Play solutions, the CRTouch chip offers turnkey software integration with both Android and Linux operating systems. The 5mm x 5mm 32-pin QFN package also offers configurable screen resolution and optional calibration and pressure detection for stylus input to resistive touchscreens.
This story was originally posted by EE Times.

Be sure to check out EE Times' CES coverage here.
And click here for the real-time CES buzz.