"Now that we are talking about having access to all the data, it comes with a certain level of responsibility," says Tim Pitterling, industrial Ethernet infrastructure product manager for Siemens Industry.
"Planning in advance with these networks is more visible as to why you need it, compared to implementing a fieldbus. When you're implementing a fieldbus, it can be its own little island," Pitterling says. "You can implement solutions on the fieldbus network that are dedicated, and you don't need to take other factors into account like multiple protocols and network traffic. But the benefit of Ethernet infrastructures is access to data in real-time, and the value of that data is so high, a little bit of planning goes a long way."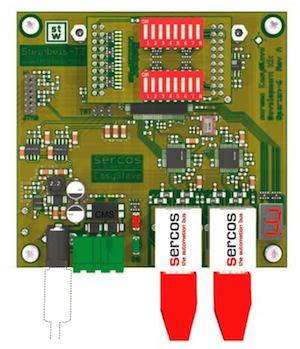 Plant-wide ethernet infrastructure
"We are definitely seeing the need for transferring data from the plant into the MES/ERP layers in real-time to allow companies to make more informed decisions," says Mike Hannah, marketing manager, networks, for Rockwell Automation. "One key is a plant-wide network infrastructure based on standard Ethernet which creates connections between level devices, all the way up through the MES layer into the enterprise space."
Hannah says that one trend in new product development is to find better ways to communicate diagnostic information and simplify how that information is gathered. It wasn't too long ago when users who wanted to do a motion application using safety devices, I/O, and peer-to-peer interlocking would have to configure, program, and maintain multiple, purpose-built networks. Ethernet/IP has enabled the convergence of these networks, though many companies are still segmenting networks through a physical connection and integrating two Ethernet/IP bridge modules into the rack. Often, one module is managed by the controls professionals to control the machine, and the other is managed by IT to control information.
"There is often a cultural struggle between the controls and IT professionals because in many cases they are isolated and totally independent groups working toward different objectives," says Hannah. "One of the drivers that we are pushing is to make sure people are following the standard. Standard Ethernet shouldn't require special switches or special infrastructure in the plant because you want to start converging on these networks."
Rockwell Automation and Cisco are working together with ODVA to develop specifications for devices that encourage users to follow a common standard. The companies also work on joint product collaboration, such as the industrial Ethernet switch, the Allen-Bradley Stratix 8000.
"It is the best of both worlds, a switch with the Cisco operating system that is also industrially focused," says Hannah. "Customers used to programming Logix PLCs can use the same tools to configure the Ethernet switch. The switch appears in the software tree just like the controller, I/O module, and drives that you would typically see in the control system architecture."