If the building blocks laid in 2011 are any indication, 2012 could shape up as a pretty exciting year in the design tools arena.
While some newer technologies like mobile and cloud computing seem poised for takeoff in 2012 -- or at least to get air bound -- there's also a renaissance brewing around tried-and-true disciplines like systems engineering and interdisciplinary design. There was a hint as to the rising importance of these technologies and engineering practices last year, but it really seems like the vendor community is stepping it up a notch. As a result, we're likely to see product announcements, in addition to partnerships and potential acquisitions, as the contenders throttle up to build out this aspect of their product portfolios.
With that mind, here's a look at what I think will be the top five technology trends surrounding design tools that will have the engineering community buzzing over the coming months:
1. Systems Engineering Takes Center Stage. OK, I admit it. It's been a long-time player, but it's never been a star. Led by successful (and learning from unsuccessful) examples of systems engineering-led projects in the automotive and aerospace sectors, companies in other complex industries like machine building and medical equipment will continue to weave systems engineering practices and tools into their CAD and PLM design workflows.
In response to the need, vendors in the CAD, ECAD, PLM, and embedded software space, will continue to extend and integrate their offerings. It already started happening in earnest last year. Consider Dassault Systèmes' acquisition of Elsys, a maker of logical schematic design software; PTC's acquisition of MKS Integrity; and Siemens PLM Software, which spent a better part of its press and analyst day late last year talking about how PLM had evolved into a true systems engineering platform.
Click the image below to start a slideshow highlighting a few of the technologies that will be hot in 2012.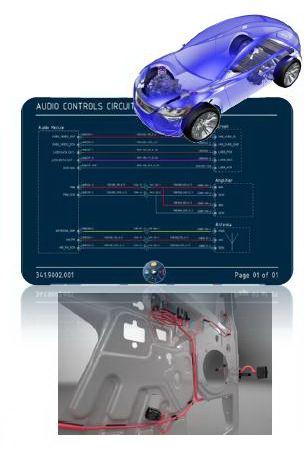 2. Social Product Development. Not everyone is calling it that, but most of the PLM crew is augmenting their tools with collaboration and social functionality to get engineers more engaged in a collaborative design process. PTC has been the most vocal about the concept with its SocialLink addition to Windchill, part of the latest 10.0 platform, which lets users add Windchill product events into a community activity feed or post directly to communities from the PLM platform using a new embedded social tool bar.
I think social product development is bound to become big -- after all, any just-out-of-school engineering newbie has cut his or her teeth on social media, and will expect that level of engagement as part of their work environment. But it will take some time, especially among the veteran engineers who remain skeptical that "real" design work can be done with social tools. The key is adding social capabilities to existing CAD/CAE/PLM platforms as opposed to expecting engineering groups to take part in open engineering social media networks.