From wireless sensor networks to new plastics to energy harvesting, the array of technologies of interest to the design news community is advancing at a pace we haven't seen in years.
Our friends at EETimes put together their list of the top 20 areas they see as big movers in 2012. We've pared out the EE- and silicon-specific stuff like white-space radios and 4G communications networks to come up with our selection of the cutting-edge spheres to watch. All will offer both challenges and new options in the upcoming 12 months.
Click the image below to view our gallery of the top 12 hot design technologies of 2012:
Microelectromechanical systems (MEMS)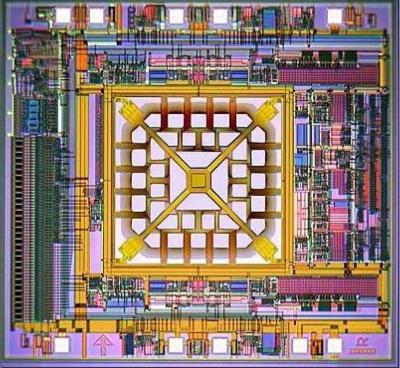 MEMS is really six or seven sub-domains, many of which have products with high growth numbers.

They include: environmental sensors such as pressure and humidity sensors and silicon microphones; inertial sensors including accelerometers and gyroscopes; inkjets and microfluidics; microactuators including micromirror devices and displays; RF MEMS; micro-opto-electromechanical systems (MOEMS); bioelectronic probes and substrates.

Shown in the picture is MEMSIC's no-moving-parts MEMS accelerometer, which uses a heater to raise the temperature of a central column of air, while thermocouples around the edge indicate acceleration as a change in temperature.
This story was originally posted by EE Times.

Further reading:




0
Contributing editor Cabe Atwell developed a Raspberry Pi and Arduino-based remote network fish tank control for his goldfish, Goldie Fishwater.

4
Are they robots or androids? We're not exactly sure. Each talking, gesturing Geminoid looks exactly like a real individual, starting with their creator, professor Hiroshi Ishiguro of Osaka University in Japan.

0
Hybrid vehicle engineers may now have a way to do hardware-in-the-loop simulation testing, instead of physical dynamometer testing, on the electric motors that propel their cars.

5
NASA is developing Project Morpheus, a vehicle that can lift off and set itself down on planetary surfaces.

18
Nissan Motor Co. is taking the electric vehicle into new territory, rolling out an exotic-looking three-seat concept car that combines sustainability with race car-like performance.


LATEST ARCHIVED BROADCAST
For industrial control applications, or even a simple assembly line, that machine can go almost 24/7 without a break. But what happens when the task is a little more complex? That's where the "smart" machine would come in. The smart machine is one that has some simple (or complex in some cases) processing capability to be able to adapt to changing conditions. Such machines are suited for a host of applications, including automotive, aerospace, defense, medical, computers and electronics, telecommunications, consumer goods, and so on. This discussion will examine what's possible with smart machines, and what tradeoffs need to be made to implement such a solution.



Datasheets.com Parts Search
185 million searchable parts
(please enter a part number or hit search to begin)