Microelectromechanical systems (MEMS)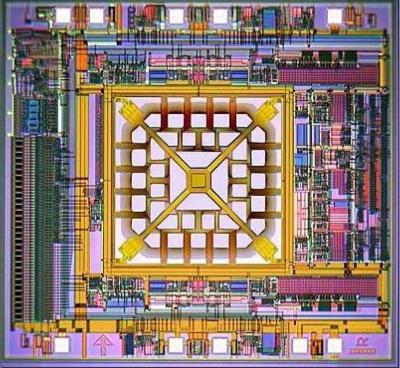 MEMS is really six or seven sub-domains, many of which have products with high growth numbers.

They include: environmental sensors such as pressure and humidity sensors and silicon microphones; inertial sensors including accelerometers and gyroscopes; inkjets and microfluidics; microactuators including micromirror devices and displays; RF MEMS; micro-opto-electromechanical systems (MOEMS); bioelectronic probes and substrates.

Shown in the picture is MEMSIC's no-moving-parts MEMS accelerometer, which uses a heater to raise the temperature of a central column of air, while thermocouples around the edge indicate acceleration as a change in temperature.