From wireless sensor networks to new plastics to energy harvesting, the array of technologies of interest to the design news community is advancing at a pace we haven't seen in years.
Our friends at EETimes put together their list of the top 20 areas they see as big movers in 2012. We've pared out the EE- and silicon-specific stuff like white-space radios and 4G communications networks to come up with our selection of the cutting-edge spheres to watch. All will offer both challenges and new options in the upcoming 12 months.
Click the image below to view our gallery of the top 12 hot design technologies of 2012:
Microelectromechanical systems (MEMS)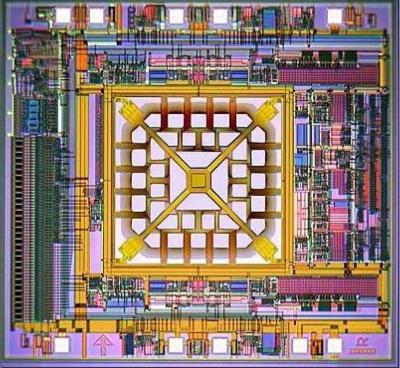 MEMS is really six or seven sub-domains, many of which have products with high growth numbers.

They include: environmental sensors such as pressure and humidity sensors and silicon microphones; inertial sensors including accelerometers and gyroscopes; inkjets and microfluidics; microactuators including micromirror devices and displays; RF MEMS; micro-opto-electromechanical systems (MOEMS); bioelectronic probes and substrates.

Shown in the picture is MEMSIC's no-moving-parts MEMS accelerometer, which uses a heater to raise the temperature of a central column of air, while thermocouples around the edge indicate acceleration as a change in temperature.
This story was originally posted by EE Times.

Further reading:




4
Using almost 200 light-emitting diodes in the front and back of the new 2014 CTS, Cadillac designers are showing how LEDs can change the character of a vehicle.

1
Carbon fiber composites are being used in a satellite fuel tank designed to burn up on re-entry.

3
One of the university-level research efforts to improve the composition of lithium-ion batteries through nanotechnology has gone commercial.

1
Yin-Mei Li of the University of Science and Technology of China developed a way to manipulate blood cells using lasers.

20
We looked at a number of sources to determine this year's greenest cars, from KBB to automotive trade magazines to environmental organizations. These 14 cars emerged as being great at either stretching fuel or reducing carbon footprint.


A quick look into the merger of two powerhouse 3D printing OEMs and the new leader in rapid prototyping solutions, Stratasys. The industrial revolution is now led by 3D printing and engineers are given the opportunity to fully maximize their design capabilities, reduce their time-to-market and functionally test prototypes cheaper, faster and easier. Bruce Bradshaw, Director of Marketing in North America, will explore the large product offering and variety of materials that will help CAD designers articulate their product design with actual, physical prototypes. This broadcast will dive deep into technical information including application specific stories from real world customers and their experiences with 3D printing. 3D Printing is




Datasheets.com Parts Search
185 million searchable parts
(please enter a part number or hit search to begin)