But this still isn't the full meaning of the convergence. For that, we need to cross over to the Windows side of the processor. Depending on the criticality, it could be a relatively pedestrian Pentium M, or it could be a powerful dual- or even quad-core processor. It doesn't really matter, because all are readily available and affordable. What matters is the ability to run Windows, usually XP Embedded or Windows 7, for the new breed of management software applications that increasingly will need to work alongside control.
This is where we'll unlock the next round of game-changing improvements to productivity. We're already seeing it. True, the state of servo technology continues to advance with recent breakthroughs such as IP65 machine-mounted drives, safe motion, and safe robotic control. But we now have the chance to marry control with factory management systems realistically.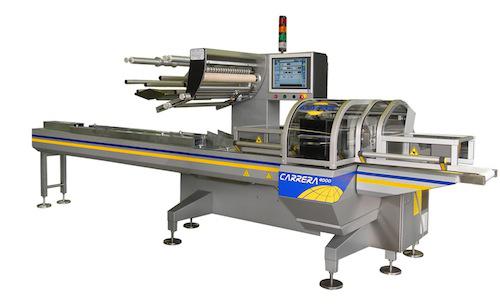 So all the productivity-enhancing applications that typically run on a PC (or Linux box, if you prefer) can run on the PC portion of the machine control. They can be called up as needed by a condition in the control program to assist plant floor personnel. And they will do it with immediacy, in addition to uploading periodically to a data historian for offline analysis and future corrective action.
We've come so far in control, and especially in motion control, that we're really good at synchronizing sub-millisecond activities. Now it's time to catch up on the non-real-time side of the equation, which is how we manage our processes.
Convergence between previously siloed functions
Automation strategists are also recognizing that each new piece of software functionality improves more than just its own intended application. For example, a safer machine has more uptime, so its overall equipment effectiveness (OEE) numbers will be better. Better OEE means a machine that is more energy efficient, because it's running at steady state, rather than stopping and starting. Energy efficiency and good product make for sustainability. Making less scrap also means better quality.
And so it goes. Something like Pareto analysis in reverse, this convergence has the potential to increase productivity of the whole beyond the individual applications.
As slowly as technology adoption appears to move in industrial control versus IT or consumer markets -- I call it dog years, as in one year's advance in IT seems to take seven years to adopt in controls -- the need is pushing us forward at an accelerated pace. And developments such as PackML (packaging machine language), manufacturing execution systems (MES), and OEE are coming of age.
It's becoming obvious that finding data manually in PLC registers, storing it in a PLC-based anachronism called a "data concentrator," and then shooting it up to the data historian is unnecessarily costly in terms of hardware, software, and systems integration. Using OPC and PackML, data can be identified and accessed from modern and even legacy controllers in a standardized way.
Serialization is the next big thing, first in pharmaceuticals and eventually wherever traceability is an issue, as in "farm-to-fork" food safety. This involves individual man- and machine-readable codes for each package. That requires the packaging machinery control system to interface with coders and banks of vision cameras to confirm the coding. The data and vision processing intensity is well beyond conventional PLCs, calling for industrial PCs that are both powerful and affordable.
Another advance is on-screen help systems. Too many work instructions still take the form of PDF files of instruction manuals, when there should be interactive video and/or animation that will walk the operator or maintenance technician through the solution step by step. Moreover, troubleshooting steps should come up automatically, triggered by a bit in the control program when a fault occurs. This calls for not only a Windows environment, but communications between the Windows and real-time worlds on the same processor.
More effective on-screen help functions should still serve up production and quality data for MES. But its immediacy means faster resolution and consistent troubleshooting, with less need for escalation and offline training, faster escalation to the appropriate level, and consistent procedures. Recording incidents and remedies will yield important information for root-cause analysis.