A mix of utilities and CAD and automation tools characterizes our first roundup of engineering applications for the iPad.
In searching Apple's App Store, it's obvious that there's a lot of low-hanging technical fruit. Most notable is the plethora of engineering unit conversion programs. We've included a few we found of particular interest to mechanical and industrial engineers. There are also many apps of value only to captive users of a particular vendor's products; we've included some with widespread user bases.
Click the image below to view our slideshow of useful engineering apps:
TurboViewer X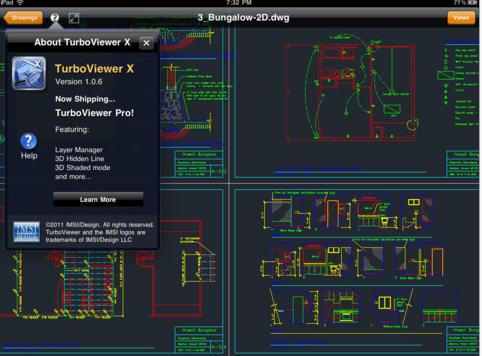 This native viewer for the ubiquitous DWG CAD file format supports both 2D and 3D renditions. Usability features include pan and zoom. Files can be accessed via ftp or Dropbox. $3.99. Go

here

.
Clearly, our starter list isn't comprehensive. Still, we believe it's a good beginning. We're also interested in your favorites for a followup gallery. Please send your picks to me at alex.wolfe@ubm.com.
For further reading: