The government of India has decided to boost the quality of its automotive industry. With an eye toward creating cars worthy of export, the government of India has launched the National Automotive Testing and R&D Infrastructure Project (NATRiP). The project was funded by the government and a consortium that includes several of India's automakers.
NATRiP will offer state-of-the-art auto research-and-development, testing, and validation for automotive design and development. "Before NATRiP, the testing capability in India's automotive industry was fractured," Craig Lukomski, engineering manager for test systems at Moog Inc., one of the vendors participating in NATRiP, told Design News. "Each auto maker did its own R&D and testing."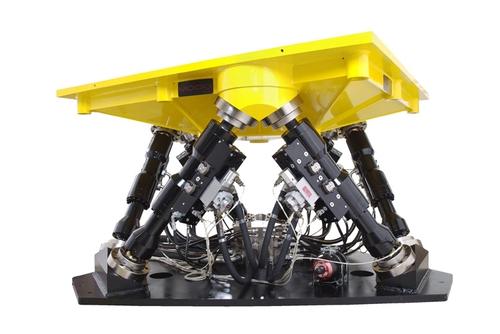 Lukomski noted that the quality of R&D and testing hasn't been high at the individual companies. Since R&D and testing needs to operate at a high level to create quality vehicles, NATRiP was launched to improve these capabilities for the entire Indian auto industry. "They're trying to provide an infrastructure to improve the quality for the whole industry," he said. "The center will be fully staffed so car makers can bring their products and test specifications."
NATRiP provides a wide spectrum of test capabilities. "There are tests for safety and a portion of testing for durability or fatigue. There's also a portion that provides grounds." The center also includes road simulation to test for squeak and rattle and other noises.
NATRiP has opened three facilities in different areas of India. Moog provides test services at all three sites. "We were contracted in February to supply equipment that will allow NATRiP to test full vehicles, systems, and components. We will utilize a four-post road simulator that tests the entire vehicle in road simulation. It tests the motion of the vehicle over the road."
Moog also provides a multi-axis shaker table. "This allows us to put systems -- as opposed to a whole vehicle -- on it and provide the same road-induced vibration testing." The systems that are tested include engine mounts, seating assemblies, and cooling systems. "The final part is the universal test bench. That allows us to test components such as a control arm or coil spring."
NATRiP was set up as a two-year project. It's not clear whether NATRiP will continue past the two-year mark. The overall goal is to help India's auto industry improve vehicle quality and thus give the country a shot at auto exports. "They created NATRiP to make market-leading products," Lukomski told us.