The stationary approach eliminates the need for moving parts. That's a particular benefit in harsh environments like Iraq, where fine, windblown dust works its way into everything and acts as a ubiquitous abrasive. By dispensing with the need for motion, the design boosts mean time between failures (MTBF) to 8,500 hours, compared to 5,000 for a conventional radar.
Jamming is always a concern with radar systems. Although frequency hopping -- changing frequency upon detection of a jamming signal -- provides an effective solution, it adds cost, which is a concern for these markets. With the SPEXER 1000, Cassidian engineers tackled the problem by keeping the transmitted signal below 4W, making it difficult for jamming devices to detect and synchronize on the radar. "At 8 or 10 km, you almost cannot sense that there is any signal there," says Stefan Jock, head of sales for security radar at Cassidian. "Once you acquire the signal, you have to determine that it is a radar signal, which is, for FMCW radar, very complicated. People call them low probability of intercept (LPI) radars."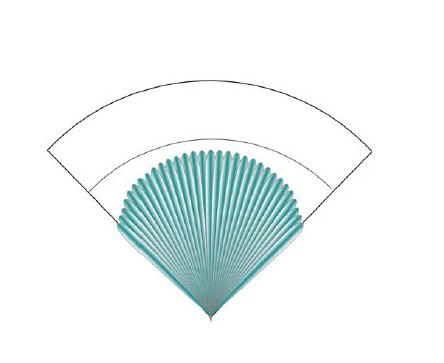 Integrating the radar with optical imaging results in a system that is more than just the sum of its parts. The idea is to use the radar to detect a target of interest and then focus in with a visible or IR camera to retrieve additional information. "You can right click on a target on the radar map, and the camera automatically turns to the target and zooms in," says Jock. "It gives you the ability to use other software like media content analysis to say, 'We have a target in this range with that velocity, and it is a light truck, and it is red.' You can do a stepwise analysis and get more and more precise."
Major conflicts in Afghanistan and Iraq may be winding down, but the need for security around the globe continues to increase. These types of systems can address key vulnerabilities in our infrastructure. Do you think they do enough? What other types of security devices do you think we need to include? Passive sensors? Terahertz imagers? Spectrometers for toxic material identification? And, remembering that we live in the real world, how do we balance the technology and the need for information with the very real constraints of cost, space, and time?