The buildout of the smart grid is a monumental task that will take decades to accomplish. The to-do list for its designers includes integrating communications across the grid, developing advanced control methods, and tackling advanced sensing, metering, and measurement issues. They'll also have to design advanced grid components that incorporate superconductive materials, power electronics, and microelectronics, and hammer out a support and human interface methodology.
"Just as we saw cellphone technology leapfrog the old wire-based systems, we should anticipate that new power technologies will give rise to innovative systems that may leapfrog our familiar lineup of power plants, wires, and meters," Theodore F. Craver, Jr., chairman of the Electric Power Research Institute, stated in EPRI's State of the Technology 2011 report.
Meanwhile, as renewable energy sources are developed and deployed, industry participants must find ways to connect those sources to the current, aging national electric grid. At its most basic level, the task involves converting solar and wind energy sources to the US 60Hz AC standard, using power converter technology such as an inverter to transform distributed energy into grid-compatible AC power. The search is on for inverters that are smarter, more flexible, and much cheaper than those used today.
EPRI has developed a solid-state "intelligent universal transformer" (IUT) prototype for voltage conversion. Combined with communications technology, the solid-state transformer becomes a smart node within the smart grid that can detect metering problems, track asset loading, and serve as a data source for real-time condition monitoring and load modeling. It will also help integrate distributed resources such as energy storage, photovoltaics, and plug-in electric vehicles.
The IUT converts AC power at various distribution-level voltages to DC and AC power appropriate for residential and commercial use. Unlike conventional, copper-and-iron transformers, the IUT deploys solid-state, high-frequency switching and fast-computing digital control technologies to control and shape its output characteristics.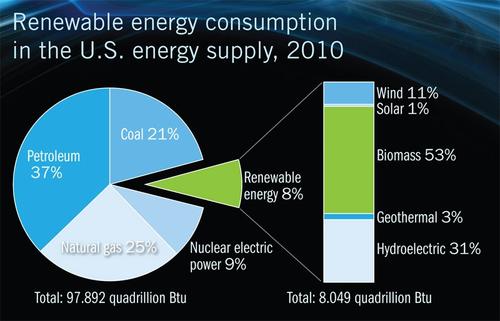 For future smart grid applications, the IUT can be used to connect distributed renewable generation capabilities to the distribution grid without the distribution-voltage swings allowed by conventional transformers.
EPRI has been working on the IUT's solid-state technology for a number of years and has completed a proof-of-concept and various prototype designs that are ready for field demonstrations and early deployment. The institute successfully demonstrated a working IUT in December 2010 at its laboratory in Knoxville, Tenn. Earlier this year, a field prototype 2.4kV, 25kVA model with enclosure, packaging, and high- and low-voltage bushings was deployed for evaluation. IUT field demonstration projects at multiple host sites are scheduled through 2012 to finalize the design, specifications, and manufacturing requirements.
Meanwhile, the US Department of Energy's National Renewable Energy Laboratory, with industrial partner Semikron, has developed a prototype 50kW inverter using National Instruments tools. The inverter contains a 50kW modular power block that's roughly the size of a microwave oven. NREL predicts the design, when produced in volume, will come in at one-third the cost of other integrated power electronics of the same rating and foresees its use in such applications as photovoltaics, wind turbines, and batteries.