The Department of Defense also has a vested interest in the smart grid buildout. The DOD is piloting microgrid technology at the Marine Corps' Twentynine Palms, Calif., installation in a bid to assess the true costs, benefits, and security of the system; if it passes muster, the microgrid technology might be deployed at other DOD installations.
A recent update of a forecast in a fourth quarter 2009 Pike Research report on the smart meter market points to the significant headway made since the original study was published. Pike notes, for example, that China is deploying smart meters at an astonishing rate, well in excess of initial forecasts.
The updated report predicts the global installed base of smart meters will reach 535 million units by 2015, up from the 251 million units projected in the 2009 forecast. Pike further projects that the installed base of smart meters will continue its robust growth beyond 2015, reaching 963 million units by 2020.
"The industry has made significant headway during the past two years, and the growing installed base of smart meters will be an important precursor of more diverse energy management solutions in the years to come," stated Pike research director Bob Gohn.
Gohn forecasts that smart meters will represent the majority of all installed electrical meters by 2018 and that the smart meter penetration rate will reach 59 percent by 2020.
Pike's updated report lists Certicom, Digi International, Ember, Sierra Wireless, and Texas Instruments as among the chip and component participants in the smart grid buildout. All are embarking on simplified solutions that are cost-effective across the board of utilities and end customers, according to the study.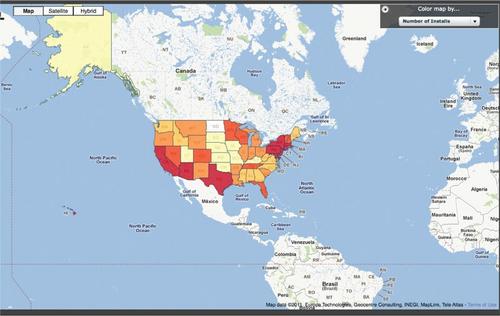 Analog Devices Inc. recently introduced an energy metering chip that offers real-time harmonic analysis for energy meters and power-quality monitoring equipment. Designed for polyphase meters, the chip offers magnitude and phase information, and is said to deliver better than 1 percent accuracy over a dynamic range of 2000:1 up to the 63rd harmonic.
The new device is the first to use ADI's proprietary adaptive real-time monitoring (ARTM) harmonic analysis technology, which eliminates the need for custom development of sophisticated digital signal processing and reduces the demands on the system microcontroller.
"The presence of harmonics is a growing concern for energy systems worldwide, as excessive harmonic currents can cause overheating of power transformers and false tripping of protective relays," says Ronn Kliger, Energy Group director at Analog Devices. "Harmonic pollution is growing as grid-connected loads and sources increasingly rely on power electronics that generate or consume harmonic power. The ADE7880 enables smart grid systems to accurately monitor harmonic pollution so that corrective action, when necessary, can be taken by utilities and their customers."
Smart meter specialist ADD Grup recently selected the ADE7880 for its new three-phase industrial meter. "Our high-end industrial meter required harmonic analysis along with traditional energy metering and power quality features," says Vladimir Culiuc, head of the Electric Meter Design Department at ADD Grup. "We chose the ADE7880 to build our design because it saved us considerable software development and validation time."