"Our method for doing this is unique and that's why we use the term 'pulse ranging technology,' compared to other devices which can use phase correlation," says Allison. "Pulse ranging technology provides cyclic distance information back that indicates how far away an object is, whether it is a stacker crane on an automated storage and retrieval system or for positioning an overhead crane as part of a gantry. Multiple lasers are used together to measure the dimensions of objects and calculate the volume."
Multipixel array sensing also uses IO-Link, and enables a user to easily set up different windows, ranges, or distances where they want to detect an object. With machines becoming smaller, there is less space available, and it is more important to be able to very precisely and uniquely define where you want to detect an object.
Allison says that being able to precisely sense based on distance is important to more and more applications. The old method of detecting the presence of any object isn't enough, and it's often important to detect different colors in a specific, consistent range. MPA sensing is smarter because it allows you to more precisely customize the sensor characteristics.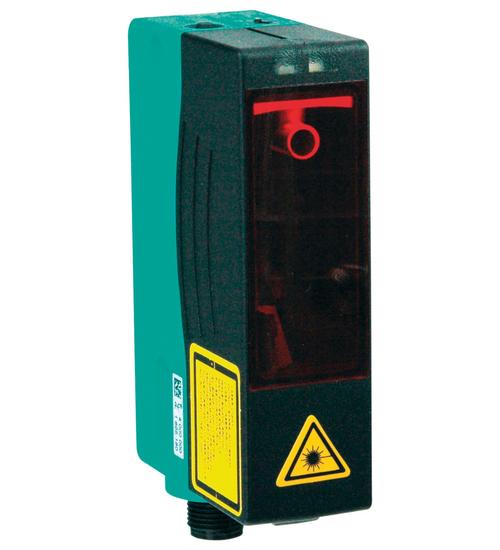 "IO-Link is a perfect technology for smart sensors from the cost point-of-view. Right now, the IO-Link chip is no more expensive than a standard PNP or NPN standard discrete output," says Tom Rosenberg, director of marketing at Balluff Inc. "The chip costs no additional money and the physical connection for the cables is exactly the same. Some standard sensors actually have IO-Link inside, and we just disable that function for people who don't need it because it's the same identical hardware."
Rosenberg says that IO-Link is very beneficial for use in smart sensors because it has erased the cost issue, whereas every Ethernet drop, IP address, and the total number of connections adds expense.
One benefit is the ability to use IO-Link as a kind of expansion technology. Customers can basically do more with their Ethernet drops, whether it's EtherNet/IP, Profinet, or other popular fieldbuses, by adding IO-Link ports on the drop that allow a system to branch off and provide easy expandability. Balluff recently released an EtherNet/IP version of an I/O drop that offers four IO-Link master ports.
"It's certainly easy for customers to identify with IO-Link because it is similar to using a USB port on a computer," says Rosenberg. "With your computer, if you want to expand and add a smart mouse, you just plug it in. It's the same with IO-Link but you have IODD [IO-Link Device Description] files that describe the product and what kinds of variables are available. The user can just take those variables and start using them in their program."