Vehicle hybridization
Hybridization is an accepted means of increasing fuel efficiency and reducing emissions. Today's hybrids supplement a gasoline or diesel-fueled internal combustion engine with an electric motor/generator to provide traction.
There are two primary methods for hybridization: series and parallel. A series hybrid employs a distinct engine generator set for battery charging and powering traction motors, with no mechanical coupling between the engine and wheels. A parallel hybrid is an engine-based powertrain bolstered by a motor/generator with a supporting battery bank. In both examples, high voltage is employed for on-road applications to provide sufficient performance.
An electric supercharger is similar to a conventional belt or gear driven unit, except that a brushless motor drives the supercharger, allowing it to be operated independently of engine speed, mainly to increase low-end torque. Because a supercharger enhances the engine by delivering more air to it, standard techniques for control -- fuel injection and ignition -- may be utilized.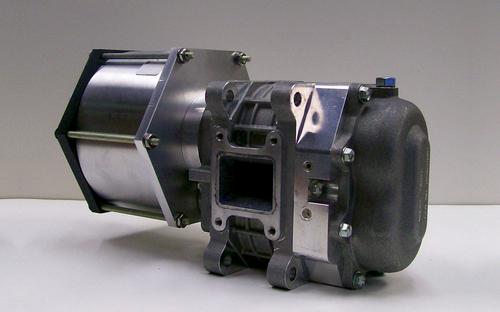 Importantly, an electric supercharger only needs to apply a relatively small amount of power to the engine via compressed air to achieve comparable output to other hybrid configurations. This makes low voltage possible, with inherent advantages in cost and complexity. Further, the system can be readily recharged both while the vehicle is cruising, as well as from an electrical outlet when parked, thereby creating a low-cost plugin hybrid, given the use of appropriately sized batteries.
Going forward, engine suppliers and automakers in North America will need to meet new fuel economy standards (62mpg for cars and 44mpg for light trucks, big vans, and SUVs) well before the 2025 deadline. Implementing smaller, more efficient engines with electric superchargers could benefit these vehicles and others by saving fuel and reducing emissions.